2017-18 Season Arts In Education Series
As a nonprofit arts leader, the Performing Arts Foundation is committed to providing students with access to professional artists by offering high-quality matinee performances. The arts have many benefits, helping students to become better equipped in the classroom and more prepared for life. 
View the Aspirus Arts In Education brochure here.
SERIES SPONSOR:
Biscuit
October 17, 2017 - 10:00am & 1:00pm
Grades Pre K-2nd
With over 17 million books in print, it's the little yellow puppy you know and love!
Watch as this modern classic comes to the Grand Theater! Little Girl is thrilled when she receives Biscuit as a birthday present, but will this rambunctious puppy learn how to behave and accept being part of a family? ArtsPower's popular musical features a frolicking little puppy who loves exploring, making new friends, and even stirring up some mischief.
My Father's Dragon
October 18, 2017 - 10:00am & 1:00pm
Grades 3rd-5th
With talking animals, a daring rescue, a flying dragon, buried treasure and lots of humor throughout, this fabulous adventure is brought to the stage in Enchantment Theatre's distinctive style. Using puppets, masks, inventive scenic effects and original music, this is a story of a compassionate and courageous young boy and his unlikely friendship with a splendid yellow and blue-striped dragon. Part of a special collaboration between Purdue University and Enchantment Theatre Company, this unique research study will examine the impact of a live performance on a student's literacy skills. Contact The Grand's ticket office to learn more.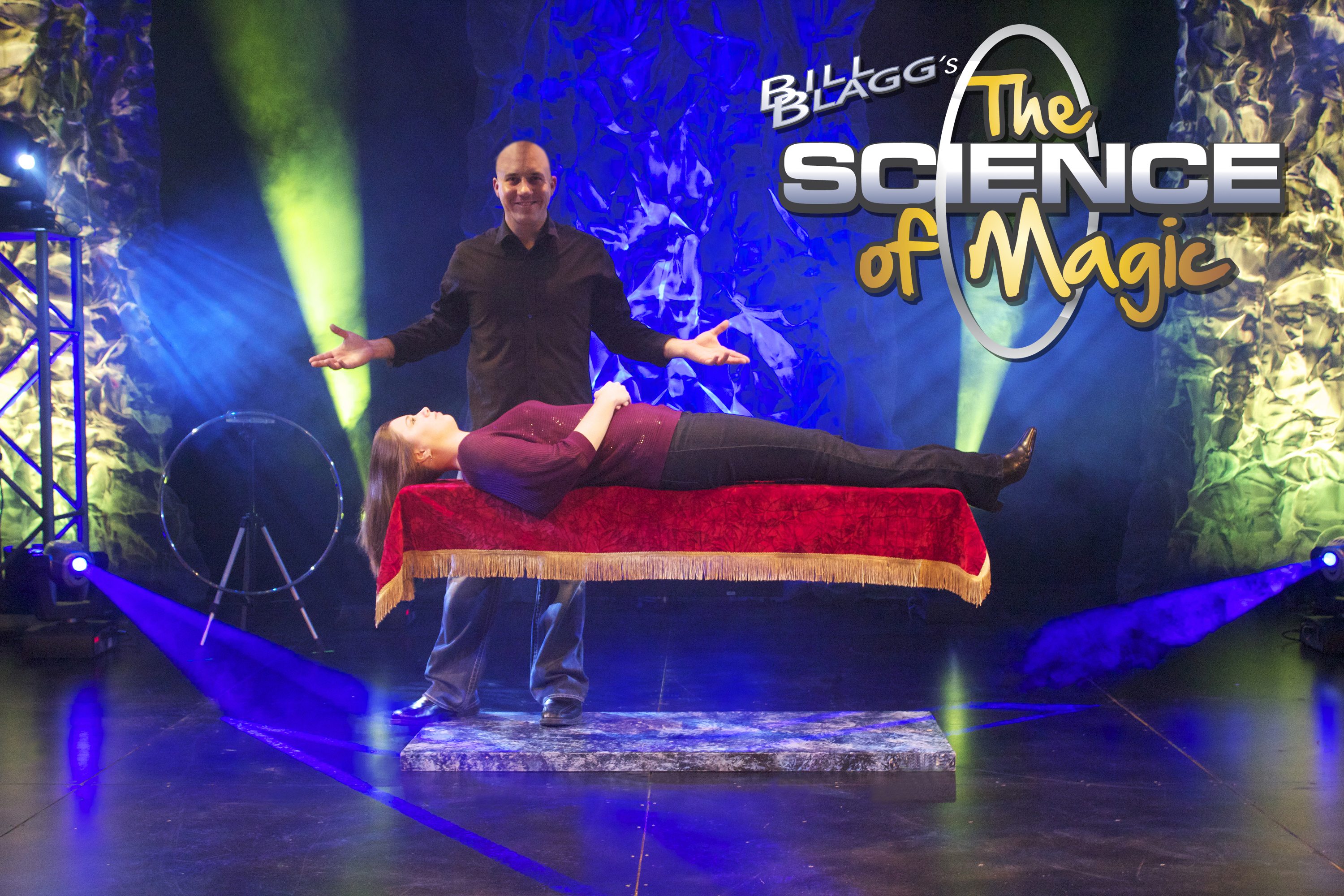 Bill Blagg's Science of Magic
January 26, 2018 - 10:00am (SOLD OUT) & 1:00pm (SOLD OUT)
Grades 2nd-6th
Take students on a rare, never-before-seen journey behind the curtains, smoke, mirrors and screens of the magic world where they can discover firsthand how science is used to create the impossible! Join us for Bill Blagg's comedy-filled, action-packed presentation of a highly interactive way to make science fun and exciting by levitating teachers and making homework magically disappear! This show is part of The Grand's initiative to include more S.T.E.A.M. (Science, Technology, Engineering, Arts, and Mathematics) programming into our Arts in Education Series!
13-Story Treehouse
February 12, 2018 - 10:00am & 1:00pm
Grades 3rd-5th
Who wouldn't want to live in a tree house? Especially a 13-Story Treehouse that has everything; a bowling alley, a secret underground laboratory, and self-making beds! Andy and Terry live there and have a series of completely silly adventures…and today's the day they're going to bring those stories to the stage of The Grand! CDP Theatre Production uses live action, puppetry, music, and animation to bring The 13-Story Treehouse to life with a seriously funny cast and magical moments of theatrical wizardry.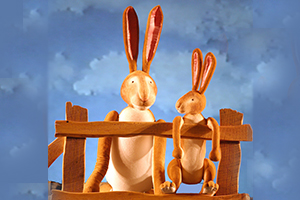 Guess How Much I Love You & I Love My Little Storybook
February 15, 2018 - 10:00am & 1:00pm
Grades Pre K-2nd
It's the award-winning classic story we all know and love! Little Nutbrown Hare loves Big Nutbrown Hare as far as he can reach and as high as he can hop; join the Mermaid Theatre of Nova Scotia as they use fantastical puppets to recreate this beloved story and spark the imagination. It's a performance you will love to the moon and back! I Love My Little Storybook is endearing celebration of the joy of reading, through the eyes of an eager little bunny who sees the story he's reading come alive in fascinating detail.
How I Became A Pirate
March 13, 2018 - 10:00am & 1:00pm
Grades 3rd-5th
AARRRGH! Sail off on a swashbuckling musical excursion as young Jeremy Jacobs joins Captain Braid Beard's band of comical pirates and searches for the perfect spot to bury their treasure. Jeremy finds fun and adventure on the high seas, but he soon learns that home and family are treasures you can't find on any map!
Based on the popular book, the production includes original songs like "Green Teeth," "I'm Really Just a Sensitive Guy," "Talk Like a Pirate," and more… It's a joyful musical that is sure to leave young mateys singing and dancing in the aisles!
Go Dog. Go!
April 5, 2018 - 10:00am (SOLD OUT) & 1:00pm
Grades Pre K-2nd
Go, Dog. Go! brings the adventures of P.D. Eastman's book to life in a frolicking musical dog party. The cast of this beloved preschool favorite has gone to the dogs—with cars, hats, audience participation, and even a wild game of ball as this hilarious visual spectacle manages to sneak in some important lessons about life between innings. Go, Dog. Go! is a musical romp full of surprises, color, clowning, vaudeville, singing/barking, and of course, six lovable dogs!