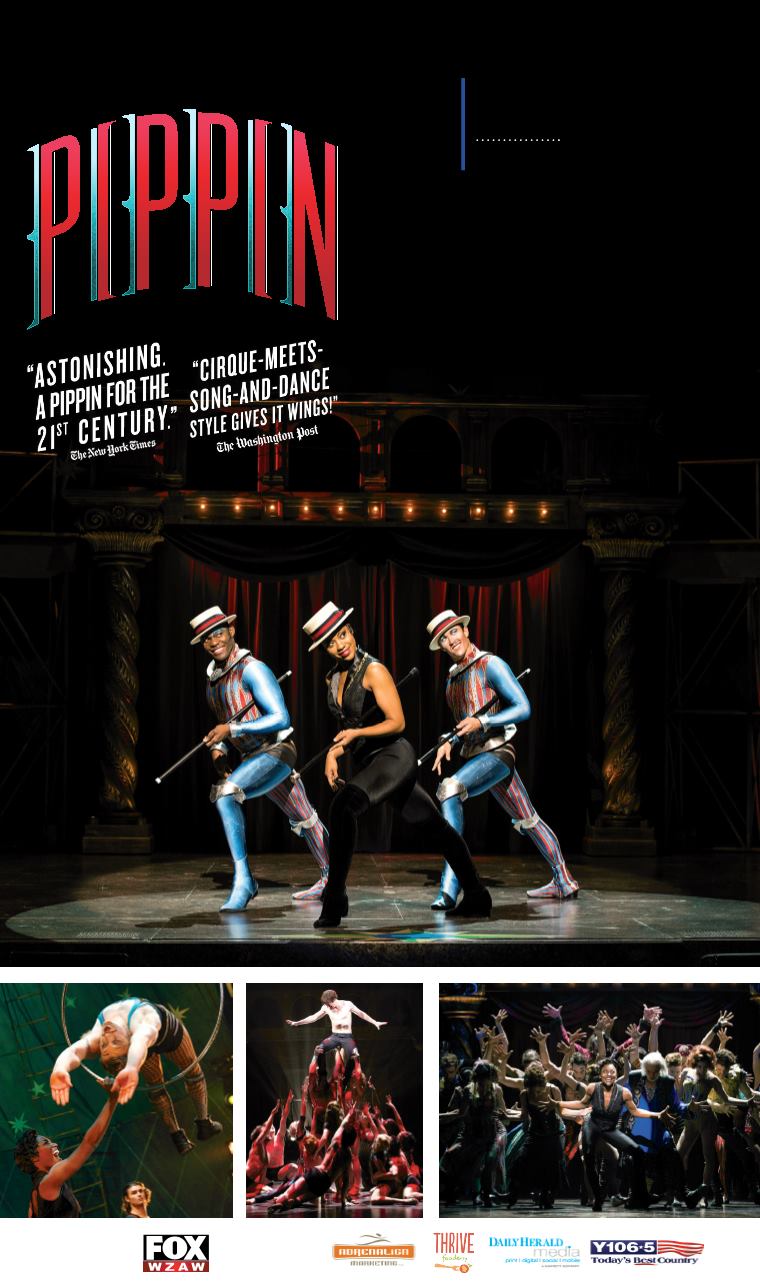 Thursday
APRIL
20
7:30 PM
FROM $70
Featured
Sponsors:
PIPPIN is a high-flying, death-defying hit
musical! Winner of four 2013 Tony Awards
including Best Musical Revival, this classic
has been reinvented as "Pippin for the 21st
century" (New York Times).
Cirque-infused choreography leaves
audiences captivated in a world of
extraordinary acrobatics, wondrous magical
feats and soaring songs from the composer
of WICKED. Hailed by audiences and
critics alike this "eye-popping, jaw-dropping
extravaganza" (NY1) is unlike anything
Broadway has ever seen!
TONY AWARD WINNER FOR BEST MUSICAL REVIVAL
Presenting
Sponsor:
27