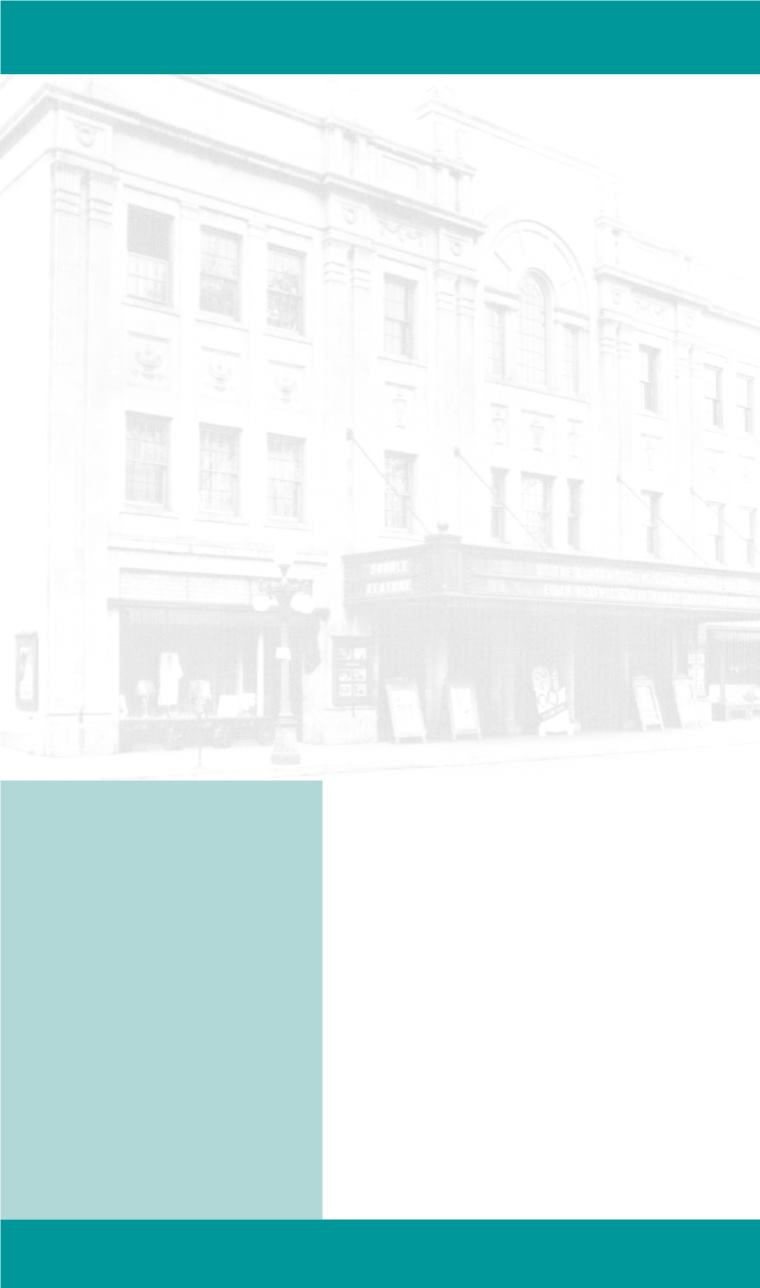 BOARD OF DIRECTORS
The
Performing Arts
Foundation
enriches
lives through
diverse cultural
experiences.
OUR MISSION
Located on the 400 Block, The Grand Theater has
been a historic icon of Downtown Wausau for almost
a hundred years. Some may know us for our iconic
building, others may know us for the shows we present.
However The Grand is so much more than a theater.
Acting as a community gathering place the theater
is home for
over 300 events per year
, bringing people
together from all over the state of Wisconsin. A
highlight is our Performing Arts Season, delivering a
diverse programming lineup of Broadway, Grammy
Award winners, emerging artists, and world-renowned
performers to Wausau.
With a mission to enrich lives of members of our
community, The Grand offers more than its shows.
In addition to our Performing Arts Season, The
Grand features an Arts in Education Series, bringing
curriculum-based performances to
over 14,000
of
our area's students. Likewise, artist residencies and
outreach programs put our professional artists directly
into the community, impacting
over 2,500
in the past
year.
A cornerstone of the community, the Grand Theater
brings the best of the Performing Arts to North Central
Wisconsin.
Outstanding
beautiful venue for
our community.
From childhood to
all age groups all
participants have
such a historical
place to enjoy
the arts.
ABOUT US
"
"
Jim Carlson
John Evans
Amy Fazendin Reif
Jim Kemerling
Cindy Kohnhorst
Mike Ravn
Kevin Wolf
OFFICERS
Steve Anderson
PRESIDENT
Cari Logemann
VICE PRESIDENT
Denis Crevier
TREASURER
Rebecca Sonnentag
CORPORATE SECRETARY
Charlie Alden
PAST PRESIDENT
MEMBERS AT LARGE
30