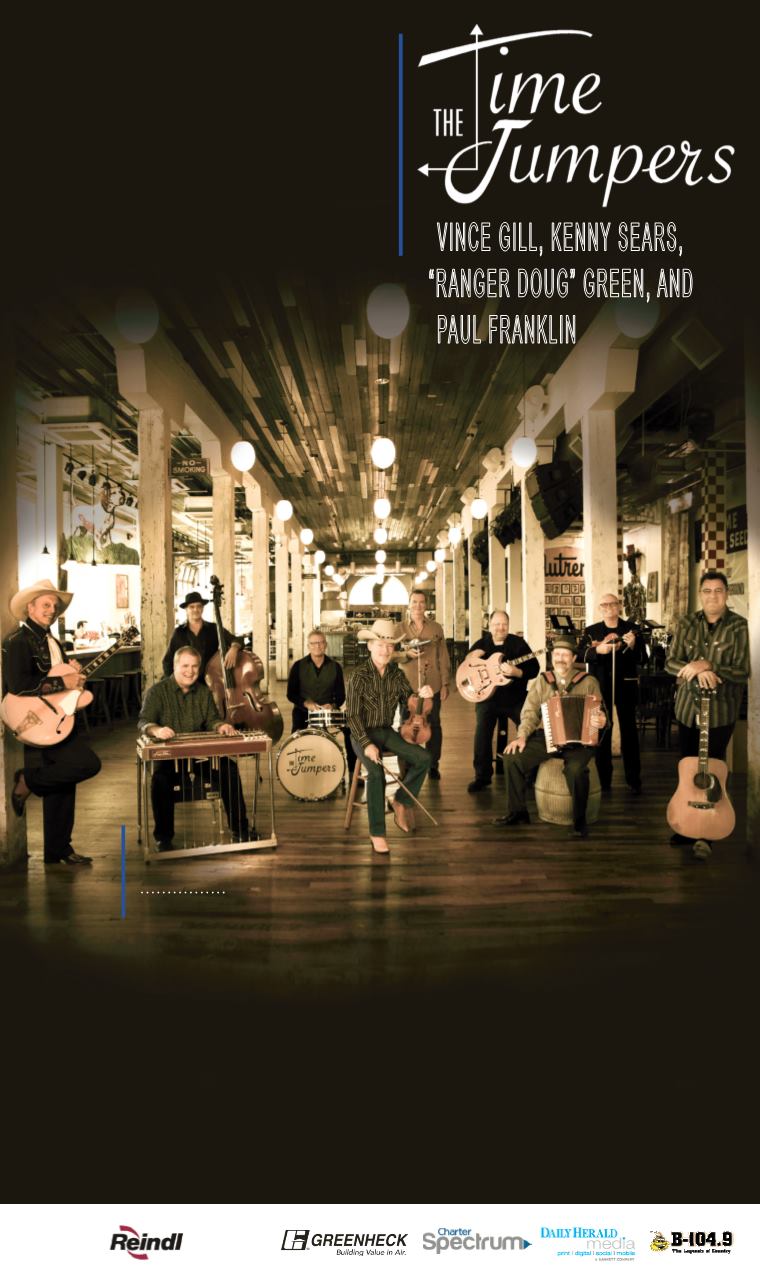 V I NCE G I LL , KENNY SEARS ,
" RANGER DOUG" GREEN , AND
PAUL FRANKL I N
When country superstar Vince Gill and his friends started the Time Jumpers in
Nashville, it was simply a way for them get together to play music. Little did they know
that they had formed a country super group that would develop a rabid following, sell
out a weekly Nashville show and earn Grammy nominations for their songs.
The multiple award-winning Time Jumpers bring the best of country, western, and
swing to the stage; and are made up of ten incredible musicians, including country
legends Vince Gill, "Ranger Doug" Green, Kenny Sears, Paul Franklin and more!
You won't want to miss this rare chance to see Vince Gill and The Time Jumpers
outside of the Music City! It's a not-to-be-missed, best-of-the-best night of country
direct from Nashville!
'' They r ep r esen t t he bes t o f r oo t s mus i c ,
(w i t h ) Wes t e r n sw i ng and pop s t anda r ds
and r ea l , s t r a i gh t ha r d - co r e coun t r y. . .
They can do any t h i ng . ''
-Rosanne Cash
Thursday
APRIL
27
7:30 PM
FROM $58
Presenting
Sponsor:
Featured
Sponsors:
28