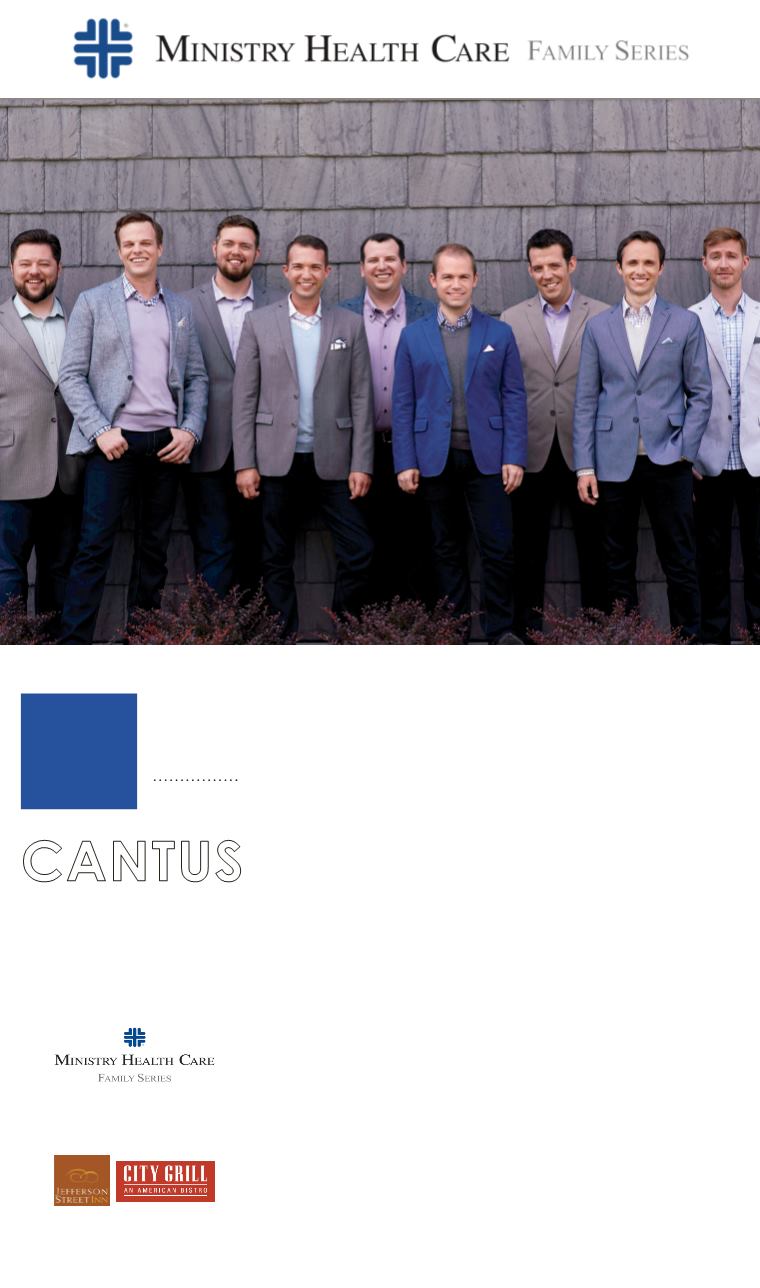 Friday
JANUARY
6
8:00 PM
FROM $25
Over 600 of the state's best vocal students will
come to Wausau this January for the Wisconsin
Choral Directors Association state convention. The
Grand is proud to partner with the WCDA to present
the convention's headlining artist, Cantus.
Based out of Minneapolis, the group is recognized
around the world for their programmatic versatility,
artistic excellence, and charismatic personality.
Bringing their "No Greater Love Than This" Tour
to Wausau, the performance will explore the
camaraderie, bravery, honor, and loss of soldiers in
times of both war and peace. With creative themes,
engaging performances, and vocal virtuosity,
Cantus will deliver an evening of unforgettable
music.
CANTUS
"The premier men's vocal ensemble in
the United States."
Presenting Sponsors:
16