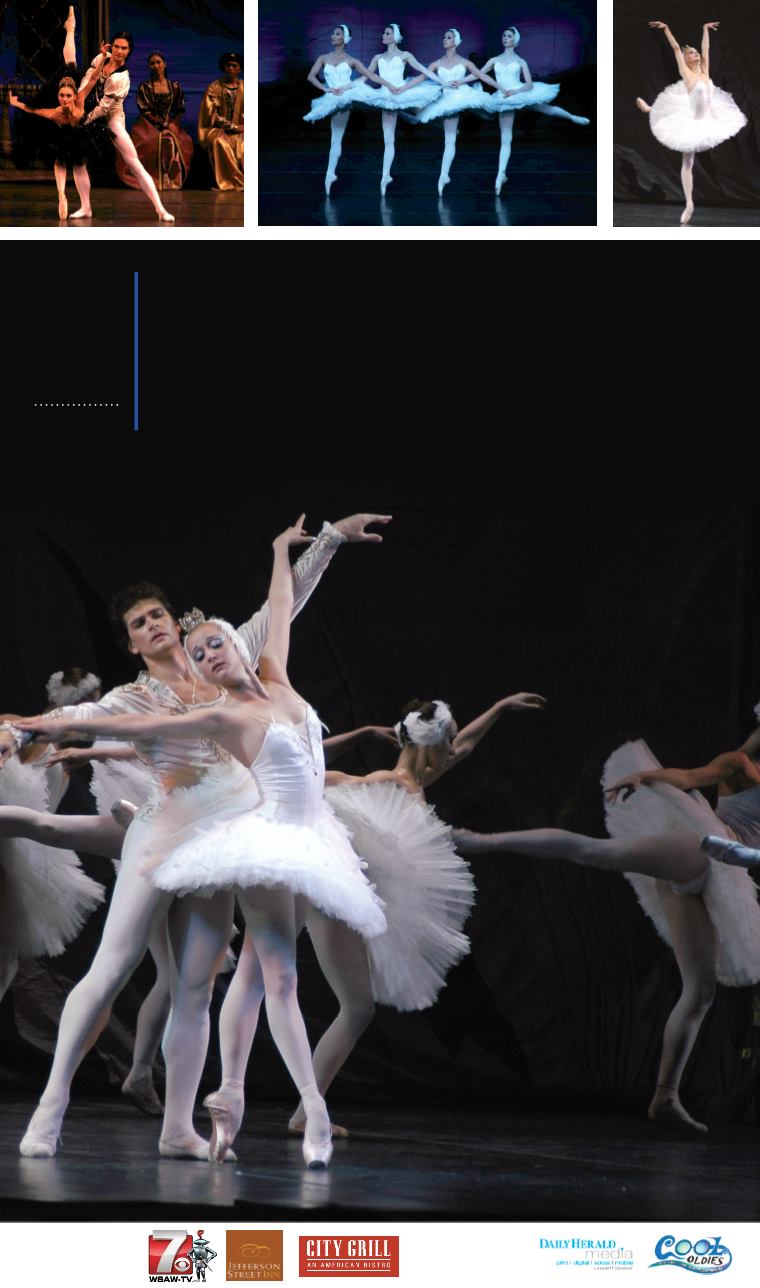 This esteemed Russian ballet
company brings to the Grand Theater
one of the most magical and beloved
works from the classical ballet
repertoire: Swan Lake.
Standing the test of time, Swan Lake
continues to amaze audiences near
and far. With majestic choreography
by Petipa, unforgettable score by
Tchaikovsky, and exquisite costumes
and sets, it is easy to see why Swan
Lake continues to earn the adoration
of classical ballet enthusiasts and
attract newcomers to this magnificent
art form. Come get lost in the magical
story of Swan Lake!
RUSSIAN NATIONAL
BALLET THEATRE
SWAN LAKE
Monday
JANUARY
16
7:30 PM
FROM $35
Presenting Sponsors:
Featured Sponsors:
17