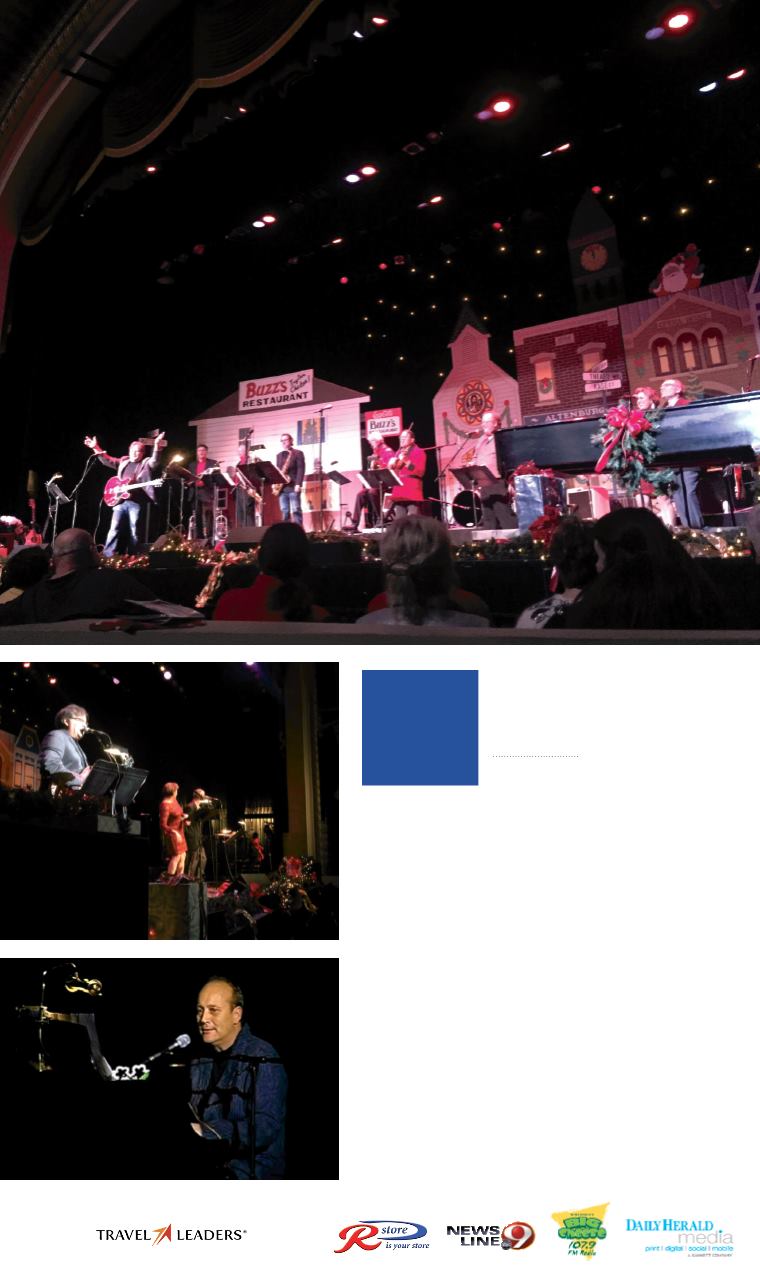 Friday
DECEMBER
16
7:30 PM
FROM $42
Presenting
Sponsor:
Featured
Sponsors:
After decades of sold-out performances,
The John Altenburgh Christmas Extravaganza
returns to The Grand with an all-new show,
featuring Janet Planet, Randy Sabien, Mitch
Viegut, Chris O'Keefe, Otis McLennon and
Dave Saindon.
The show also features Paula Hall, Ryan
Korb, Bruce Lammers, Tom Theabo along with
the exciting horn section consisting of Bob
Kase, Tom Washatka, and Pat Phalen.
A true Wisconsin Christmas tradition, this
has long been the hottest ticket in town. After
returning from hiatus two years ago to rave
reviews, the show is back again this season.
Nothing says Christmas in Wausau like The
John Altenburgh Christmas Extravaganza!
THE JOHN ALTENBURGH
CHRISTMAS EXTRAVAGANZA!
THE TRADITION CONTINUES
15