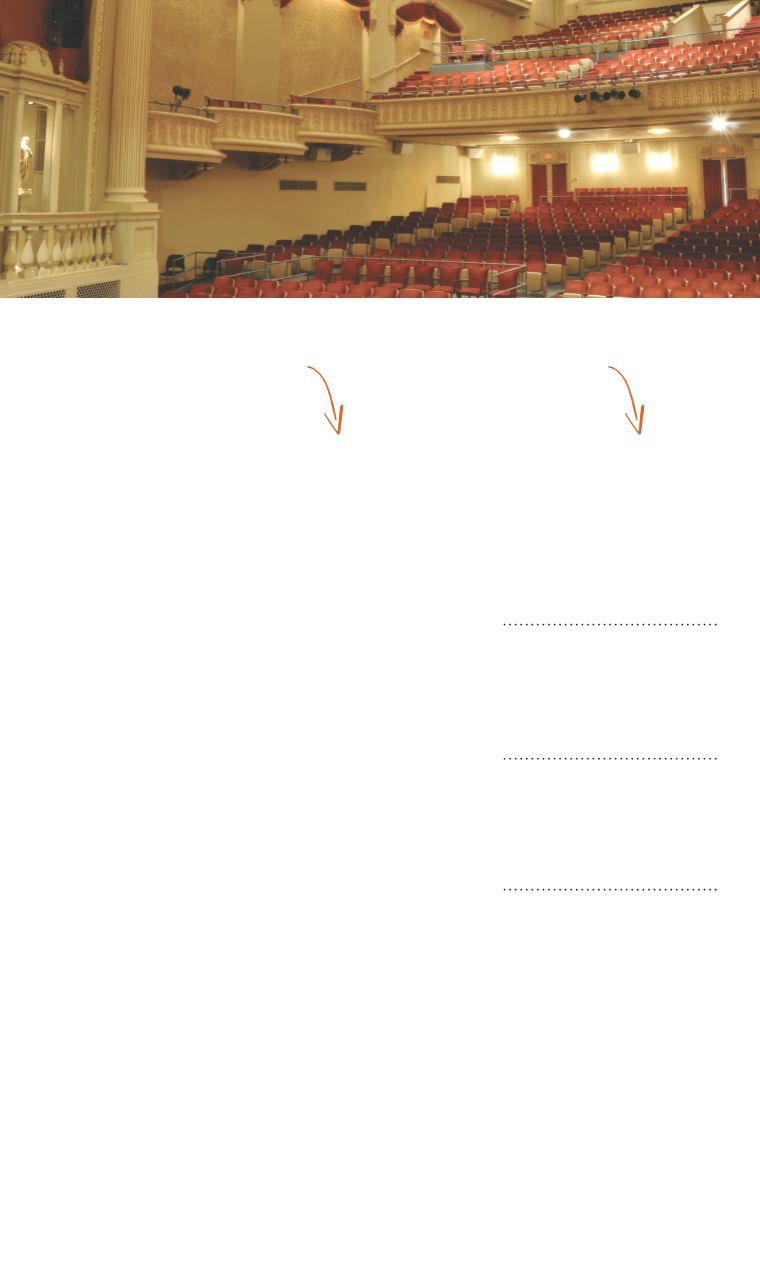 SUBSCRIBE
Get The
best seats
at the
best price.
WHY SUBSCRIBE?
The Best Seats at the Best Price
See the performance from the best seats in
the house. Customize your own subscription
package by choosing four or more shows.
The more you choose, the more you save!
Advance Seating Priority Over the
General Public
Every year the best seats in the house sell
out before single tickets go on sale. Don't be
disappointed. Order your tickets now.
Avoid the Lines
With twelve SOLD-OUT performances last
season, order now and relax knowing your
seat is reserved.
You Can Change Your Mind
Enjoy FREE advance ticket exchange
privileges.
Installment Billing
Pay for your subscription in four easy interest-
free payments!
Other Subscriber Benefits
Receive invitations to special receptions prior
to select performances, exclusive ticket pre-
sales throughout the season, meet & greet
opportunities, raffles and more!
HOW?
IN PERSON AT THE TICKET
OFFICE
The Grand Theater
401 Fourth Street
Wausau, WI 54403
PHONE
715-842-0988
888-239-0421
ONLINE
www.grandtheater.org
Starting July 5th.
QUESTIONS?
Call or email us at
715-842-0988 or
info@grandtheater.org
18