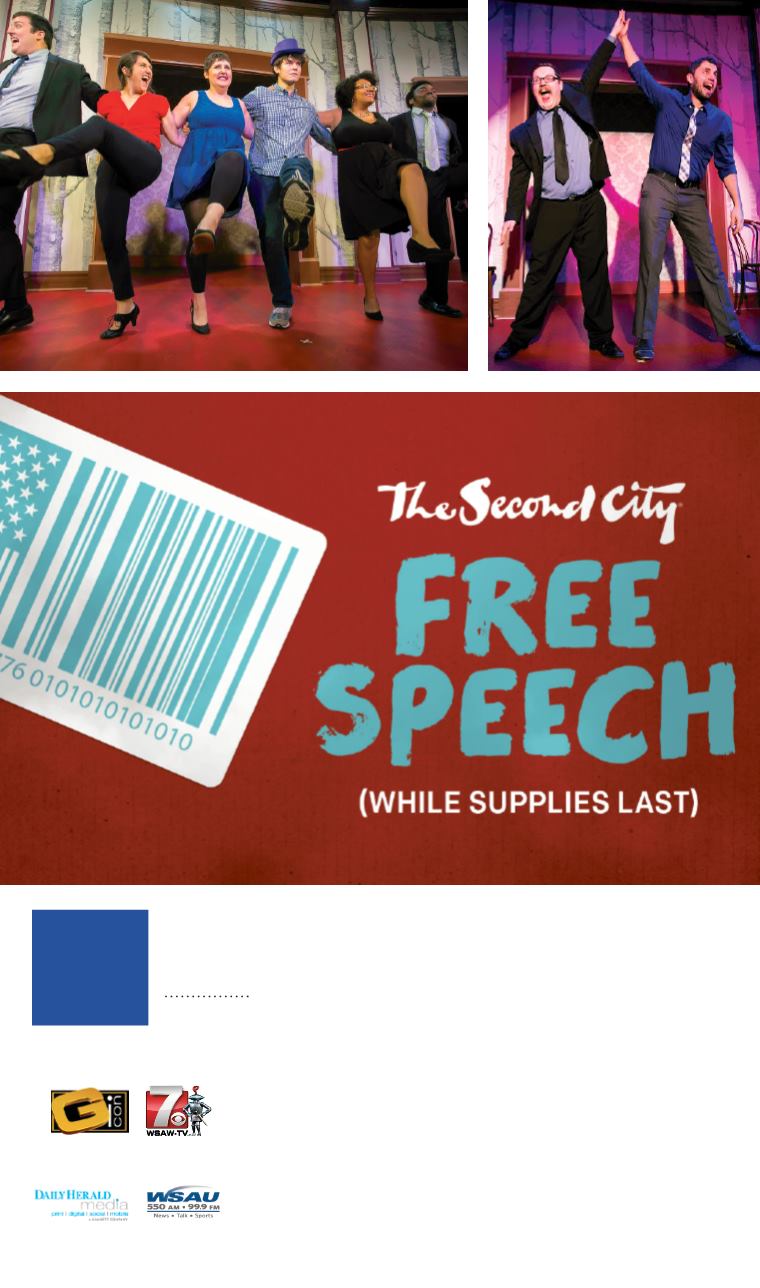 Friday
OCTOBER
14
7:30 PM
FROM $25
This October, the renowned comedy group takes aim
at politicians in their newest show Free Speech! (While
Supplies Last). It's an evening of topical political satire
featuring brand new scenes, songs, and improv straight
from their sold-out shows in Chicago and Toronto.
Fresh, fast and always spectacularly funny​,​The Second
City has produced some of the biggest and funniest
names in comedy, including Jim Belushi, Steve Carell,
Tina Fey, Stephen Colbert, Keegan-Michael Key, Amy
Poehler, Chris Farley, and so many more!
It's a must-see evening of comedy that features some
of Chicago's best and brightest talent. You won't want
to miss Second City's irreverent and hysterical look at
America's electoral insanity!
Presenting Sponsors:
Featured Sponsors:
8