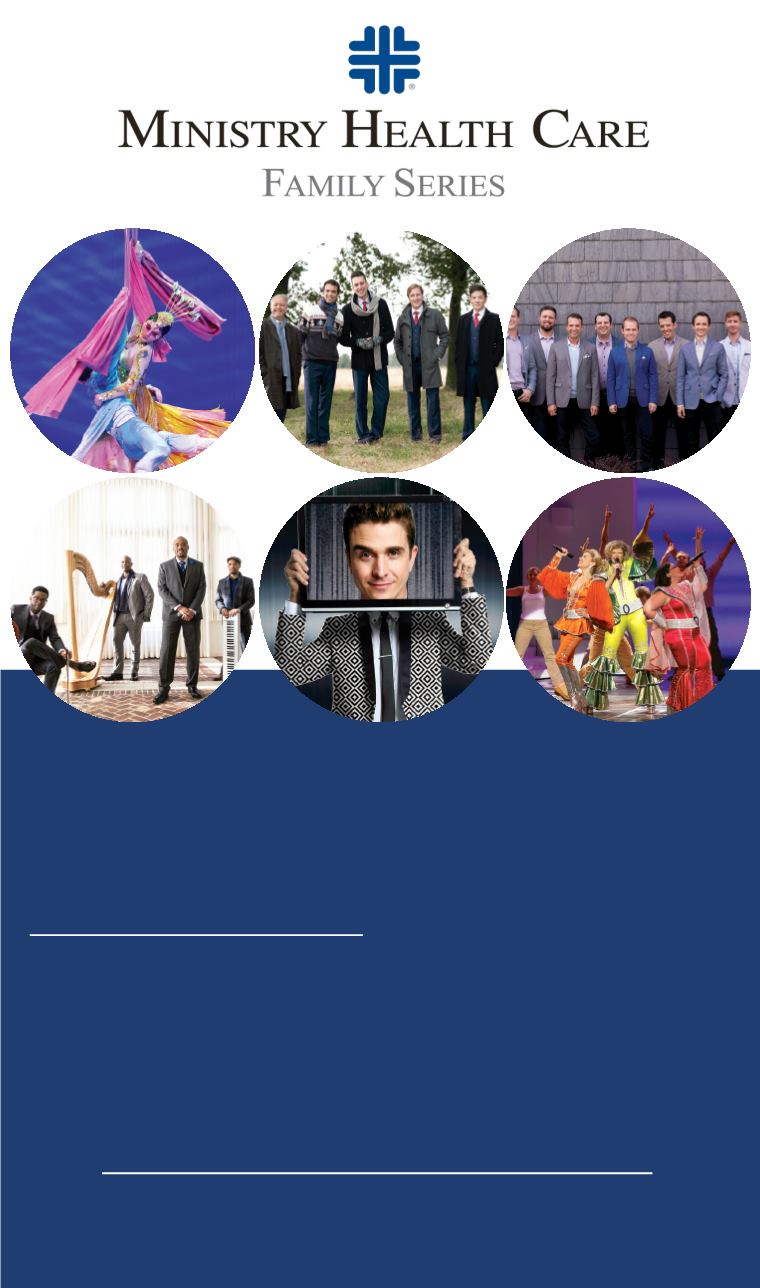 The Shanghai Acrobats
Thursday, October 27
High flying, thrilling acrobatics, pg 10
The King's Singers Christmas
Wednesday, December 7
A holiday celebration with harmonies
fit for a king! pg 14
Cantus
Friday, January 6
The premier men's vocal ensemble in
the United States, pg 16
Sons of Serendip
Friday, February 17
Classical cross-over of today's top hits,
pg 22
Adam Trent: The Futurist
Friday, April 7
Magic for the next generation, pg 26
MAMMA MIA!
Thursday, May 11
The smash Broadway musical with a trip
down the aisle you won't forget! pg 29
The perfect show
for the whole
family to enjoy!
Create memories that will last a lifetime with the Ministry Health Care Family
Series. These engaging performances are designed to capture the imagination
and to inspire all generations.
6