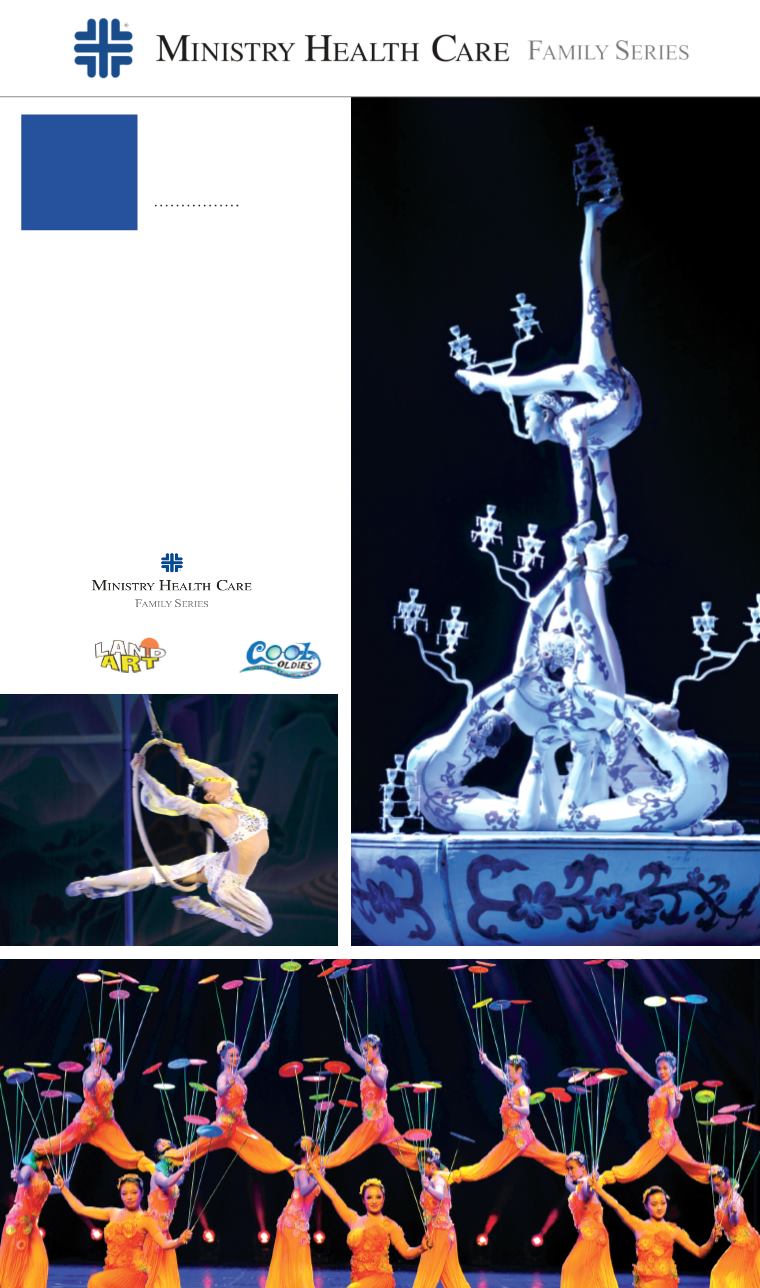 Thursday
OCTOBER
27
7:30 PM
FROM $35
SHANGHAI
ACROBATS
Awe-inspiring feats of acrobatics
come to the Grand Theater with the
Shanghai Acrobats' brand new show,
"Shanghai Nights." This award-winning
group cleverly uses acrobatics to tell a
magical story of a young man and his
dream to find love.
Share the thrills with the whole family
as over one hundred acrobats perform
jaw-dropping feats of acrobatics and
stunts with precision skills. Experience
the amazing beauty and thrilling feats
with the Shanghai Acrobats.
Featured
Sponsor:
Presenting
Sponsor:
10