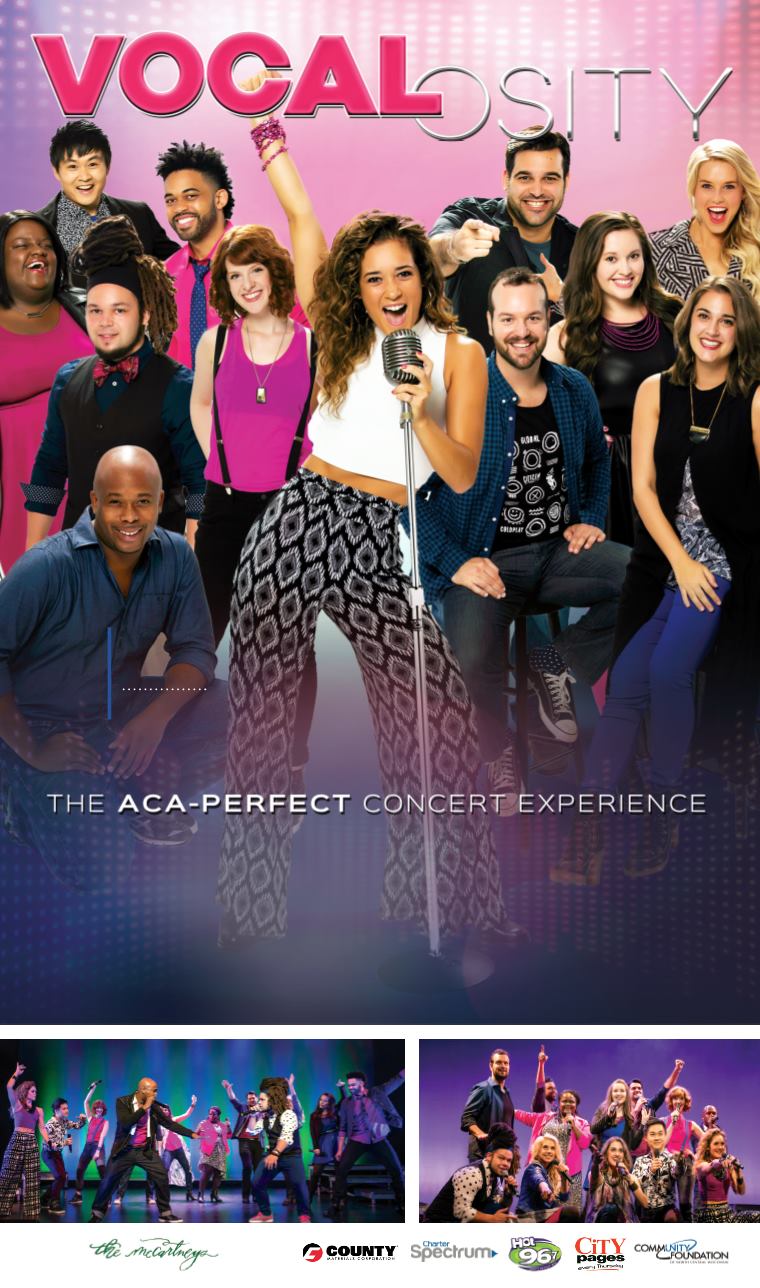 Tuesday
OCTOBER
11
7:30 PM
FROM $29
Featured
Sponsors:
Presenting
Sponsor:
It's Pitch Perfect meets Broadway with one of the hottest shows in America! Vocalosity
is the all-new live concert event from the creative mind of artistic producer Deke Sharon
(Pitch Perfect, The Sing-Off) that takes a cappella to a whole new level! This concert
spectacular features 12 dynamic voices singing some of today's chart-topping hits in
brand-new arrangements too incredible to miss.
From barbershop and doo-wop to The Beatles and Bruno Mars; no genre of music is
off limits! Combine that with choreography from Sean Curran (Stomp) and you have an
exhilarating evening unlike anything you've ever seen or heard live on stage.
7