VOLUNTEER
Our volunteers are the lifeblood of our organization. Whether it be from a role as an usher, door captain, concession seller, poster deliverer or ticket office assistant, our volunteers are invaluable to us.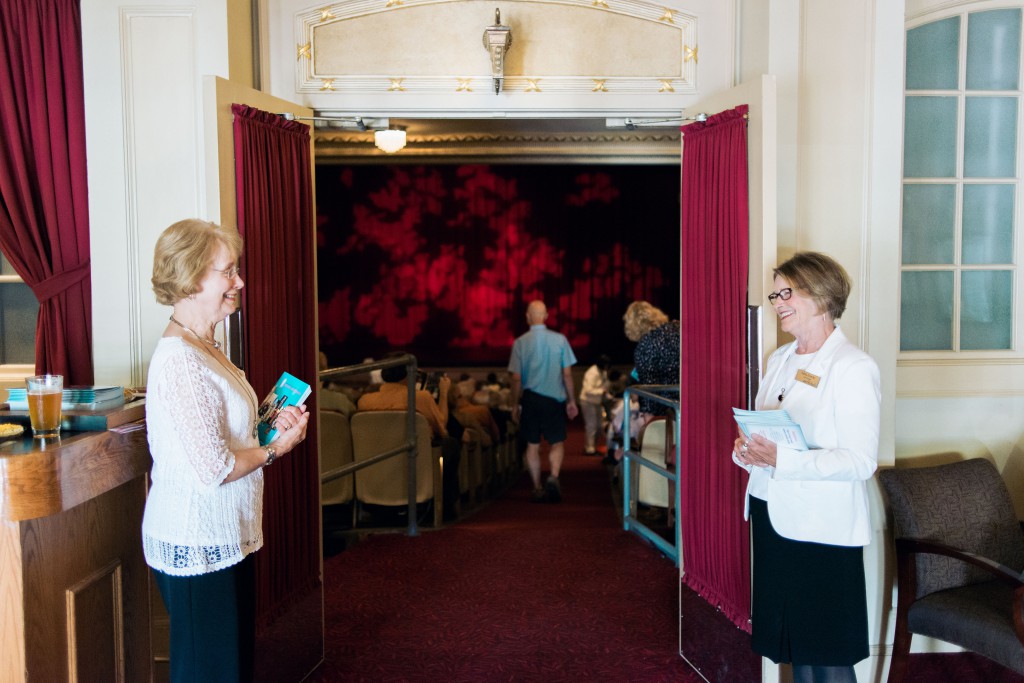 The Performing Arts Foundation volunteers are a dedicated group of individuals who commit their time, talents, and resources to maintaining the arts in our community. At the Grand Theater we strive to provide the highest quality programming available, and our volunteer program is essential to the high level of services that we offer.  Our volunteers provide support to virtually every aspect of our operations with thousands of hours of service each year.
Thank you for your interest in supporting our mission!
Click below to apply or contact us at 715-842-0988 or volunteers@grandtheater.org.
Opportunities
Front of House
Assist our operations team during Performing Arts Foundation performances, as well our Arts In Education Series shows and special events doing everything from taking tickets and ushering to selling concessions and checking coats.
Special Events
Assist in special tasks during annual events that take place annually.
Administrative
Assist with a variety of office and clerical duties.
Current volunteers:
Access the volunteer portal below.