If you want to sing out, sing out. If you want to be free, be free.     - Cat Stevens
INTRODUCING THE GRAND'S INSTA-CHOIR
Wausau's newest choral group meets just a few times a year, requires no rehearsal or preparation, and learns and performs new songs in under an hour. No matter your schedule or your skill level, The Grand's Insta-Choir is the perfect "ensemble" for anyone who just wants to sing out!
Inspired by the internet phenomenon of "flash mobs", spontaneous singing sessions will be held at The Grand Theater every few months. If you've signed up for Insta-Choir SMS notifications, you'll receive a text message with a date and time. If you're free, you come to The Grand, pick up your sheet music, and learn to sing a choral crowd-pleaser with the other members of that day's Insta-Choir. And that's it! You go your separate ways, until the next time...
The Grand's Insta-Choir is a fun, casual, and convenient way to make music with your friends and neighbors, and we want YOU to be a part of it!
Part of the Community Engagement Series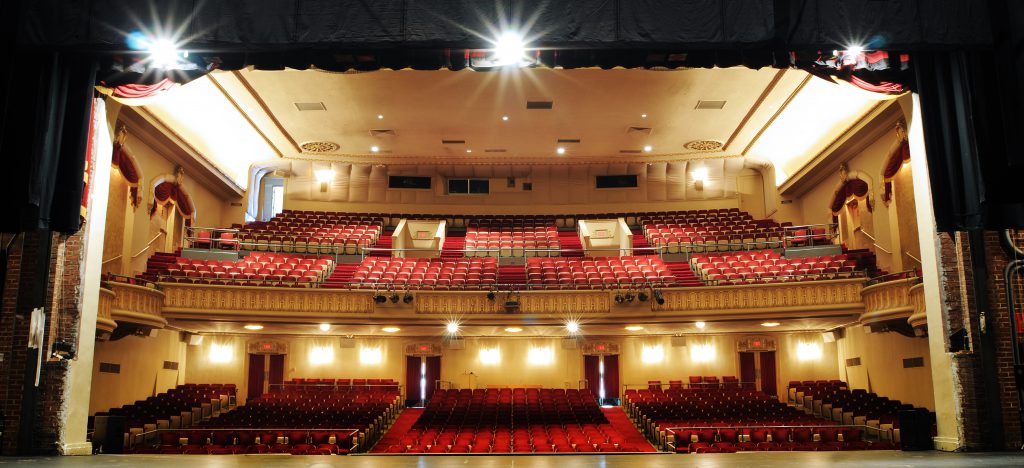 How It Works:
Register your mobile number below to receive SMS notifications of Insta-Choir events
When there's an Insta-Choir gathering coming up, The Grand will text you with the date and time a day or two beforehand
If you're free, show up at The Grand Theater
We give you sheet music and a local conductor teaches you the piece
You sing your heart out and then it's gone, until the next time…
Frequently Asked Questions
When and where are Insta-Choir events held?
We will hold Insta-Choir gatherings every few months at The Grand Theater. We will try to vary the day of the week and time so most people are able to attend at least one.
Sign up for SMS notifications above, and you'll receive a text from us a day or two prior to the event, telling you the date, time, and maybe even a clue as to what song we'll be singing...
How long will the event last?
Each event will last about 45 minutes, during which we will do vocal warm ups, learn the song, and have some fun singing it. Feel free to come and go as you please!
Once I register, do I have to attend every event? 
No, there is no commitment required for Insta-Choir events. You can come to every event, one or two, or not at all. It's up to you, but we hope to see you often!
Can I bring friends or family who haven't registered? 
Yes, the more the merrier! They only need to register if they would like to receive notifications of Insta-Choir events on their own mobile devices.
Do I need to reply to the text to let you know whether or not I'm attending? 
No RSVP is necessary. If you can make it, and you feel like some spontaneous singing, just come to The Grand!
Do I need to register for each event?
No, you only need to register your mobile phone number once to receive SMS notifications before each Insta-Choir event.
Do I need to buy a ticket to participate? 
No. Insta-Choir events are free and non-ticketed.
Can I still participate if I can't read music, don't have singing experience, etc.?
The Grand's Insta-Choir events require absolutely no experience. The conductor will guide everyone through the song together. In this "ensemble," enthusiasm actually matters more than skill!
Do I need to practice the songs beforehand? 
No, each song we sing will be surprise. You'll be given sheet music when you arrive, and we'll all learn the song together (although you'll likely recognize it).