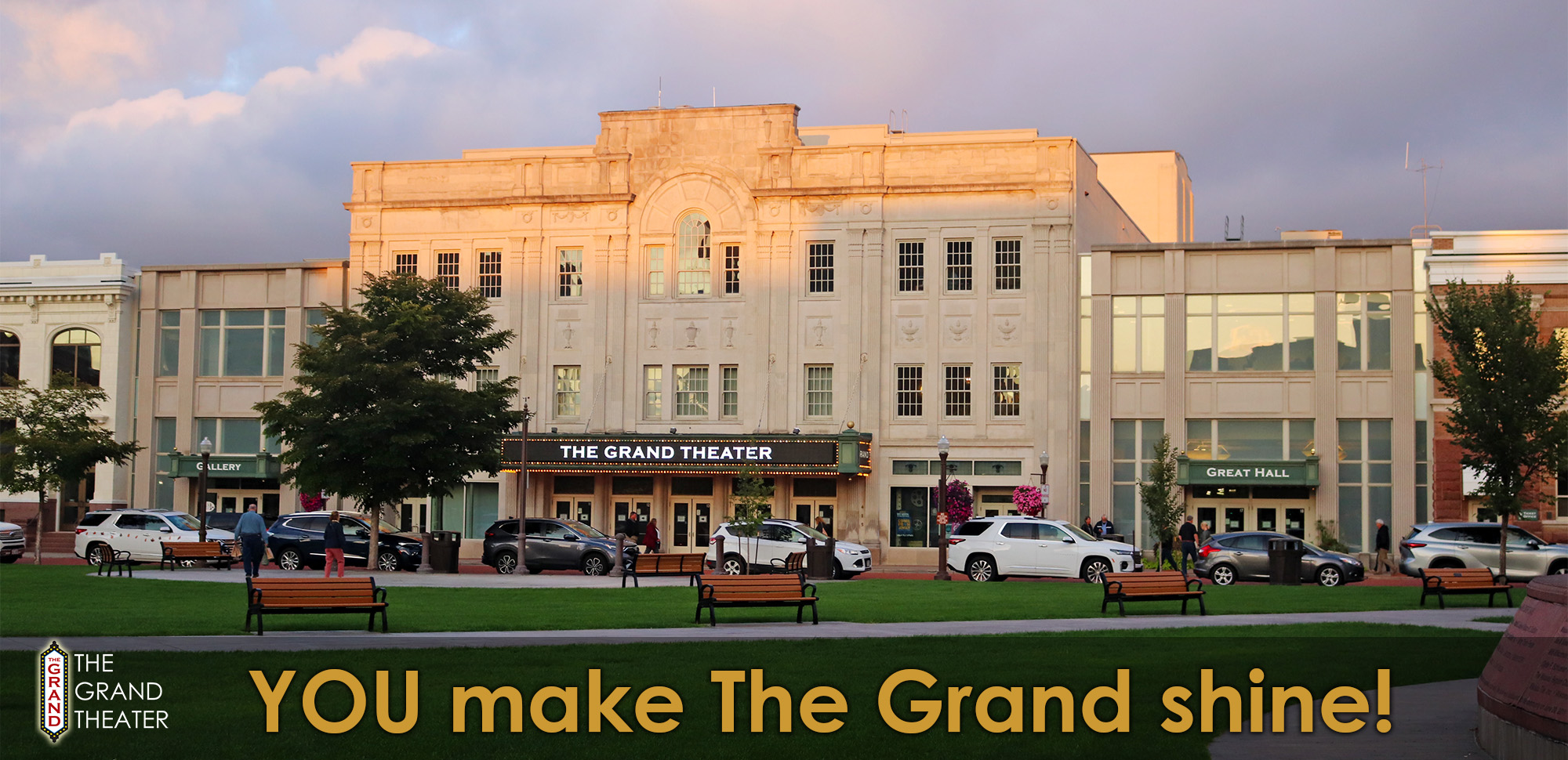 As a 510(c)(3) nonprofit organization, much of The Grand Theater's success comes from the support of our community. By donating to The Grand, you make a meaningful and visible impact on the vibrancy of our community, support access to cultural experiences for people of all backgrounds, and play a crucial part in sustaining our mission to "ENTERTAIN, EDUCATE, and ENRICH" our community through world-class programming.
- Your support helps us bring world-class entertainment to Central Wisconsin, enabling The Grand to maintain their place as one of Pollstar's Top 150 Theatres in the world. Donations help supplement artist fees for the best of Broadway, music legends, and the hottest touring acts through the Performing Arts Foundation Season.
- Your support helps community members of all backgrounds and walks of life experience the power of the performing arts. From the Kocourek Kids Family Series, offering $10 tickets for children to select shows; to the Hadley Family Fund Access For All program, which helps distribute free tickets to individuals in challenges financial situations; to our expanded Rush Ticket Program, your support helps us keep the arts accessible.
- Your support provides for students and teachers across Wisconsin through the Aspirus Health Arts In Education Series, providing curriculum-based daytime performances for approximately 15,000 our youngest patrons each year at one of the lowest ticket prices in the state.
- Your support keeps the Central Wisconsin Jerry Ensemble going strong, bringing together students from 12 area high schools from Wausau, to Marshfield, to Eagle River to learn and perform together.
- Your support connects students with professional artists, fostering their creativity and expanding their view of what's possible with the Artist Residency program.
- Your support helps us facilitate numerous free and low-cost events like Broadway Karaoke, dance classes, Insta-Choir, and more  into the area each year through the Community Engagement series.
- Your support welcomes artists from a variety of backgrounds into the community to share their unique perspectives with free concerts through the Bridge Clinic Lift Every Voice series.
- Your support leads to an improved quality of life in the Central Wisconsin region. With an economic impact of over $7 million, The Grand is able to support hundreds of jobs, bring thousands of tourists from all across the state and beyond, and help support local businesses in our community.
Donating to The Grand is not just a financial contribution; it's an investment in the heart and soul of our community. By supporting The Grand, you are not only supporting our programming, but also cementing your place as a valued member of a community that cherishes and celebrates the arts. Thank you for considering a donation to The Grand Theater and for being a vital part of its mission and enduring legacy.