The Arts In Education Series Returns!
We're so excited to welcome students back to our historic theater in-person starting in January 2022. We've missed the excitement of students seeing some of their favorite stories come to life on stage, and we can't wait to experience life under the ocean, the magic of physics, our nation's history, and more together.
SERIES SPONSOR:
The Stinky Cheese Man
& Other Fairly Stupid Tales
Monday, January 10 | 10:00 AM & 1:00 PM
Recommended for Grades K - 3
In-Person Performance

Poor Jack! He's got to use his wits to save himself from the terrible Giant, but a host of familiar fairytale characters keep messing up his plans—and then there's that annoying Stinky Cheese Man! The Stinky Cheese Man and Other Fairly Stupid Tales, based on the beloved book by Jon Scieszka and Lane Smith, deconstructs the tradition of the fairy tale. Characters slide in and out of tales; Cinderella rebuffs Rumpelstiltskin, and Goldilocks meets the Three Elephants. Nothing is quite the same as you remember it!
Bill Blagg's Magic In Motion
Friday, January 21 | 10:00 AM
Recommended for Grades 3 - 7
In-Person Performance

Magician extraordinaire Bill Blagg returns with a brand-new show! Bill Blagg's Magic in Motion melds the spectacle of magic with the reallife wonders of physical science to create an unbelievable educational experience.
In this highly visual, interactive show, students will be on the edge of their seats as they explore how science creates magic right before their very eyes! Students will learn first-hand how to create illusions using core scientific principles such as force, energy, friction, motion, and more. Together with Bill they will apply these principles in a variety of magical experiments that will bend the laws of science and create the impossible!
Magic in Motion is a magical, educational experience that is designed to inspire students to investigate how physical science can create magic and play an important role in their daily lives.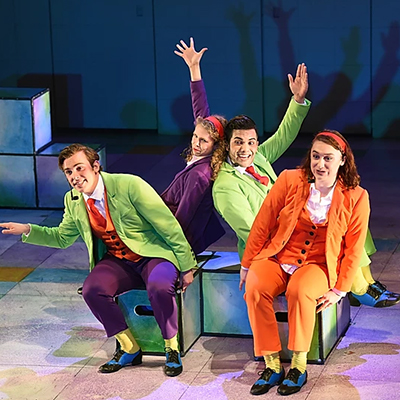 Schoolhouse Rock Live!
Wednesday, February 16 | 10:00 AM & 1:00 PM
Recommended for Grades 1 - 5
In-Person Performance

The classic Saturday morning cartoon Schoolhouse Rock explodes onto the stage with a new production updated for a new generation! The live performance centers around Tom, a nervous young man on his first day of being a schoolteacher, who turns on the television to calm himself down and is visited by three aspects of his personality who remind him how learning can be fun.
Childsplay brings the classic cartoons to life with imaginative image projections and a rock 'n' roll feel in Schoolhouse Rock Live! Academic subjects will never seem boring again when presented through megahit songs like "Conjunction Junction," "Just a Bill," "Interplanet Janet," "Three is a Magic Number," and more!
The Pout-Pout Fish
Wednesday, February 23 | 10:00 AM (SOLD OUT) & 1:00 PM
Recommended for Grades Pre-K - 2
In-Person Performance

Turn the poutiest of frowns upside down in this new musical featuring whimsical puppets and live performers in a sweeping oceanic adventure. When Mr. Fish sets out on a quest to find Miss Clam's missing pearl, he discovers there is more to him than his permanently plastered pout.
This colorful adaptation of The New York Times bestseller is coconceived, directed, and designed by the acclaimed puppeteers of AchesonWalsh Studios, whose work was featured in Broadway's The King And I, On the Town, and Radio City's New York Spectacular.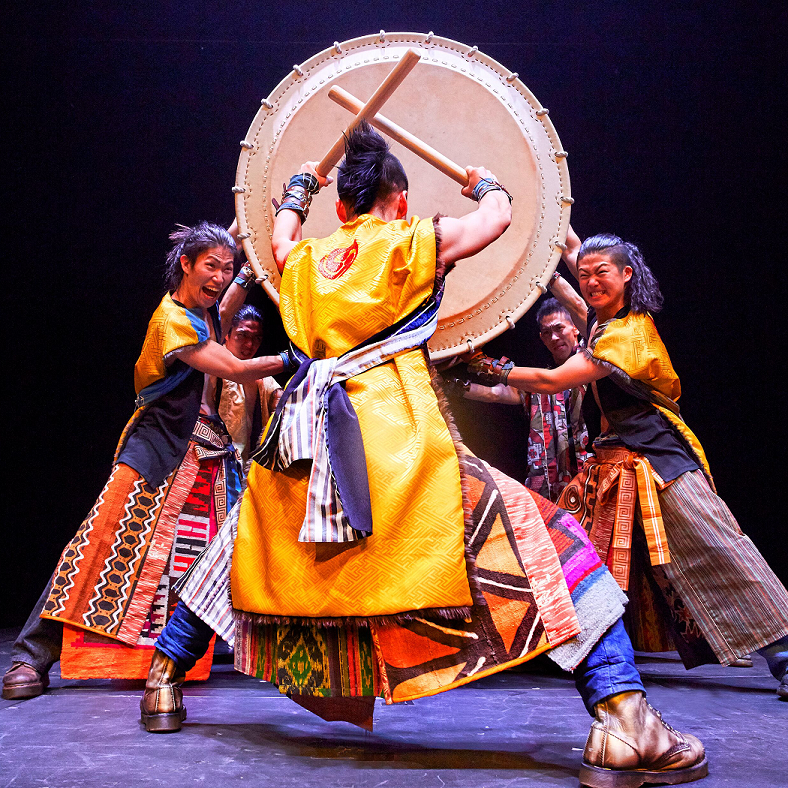 Yamato: The Drummers of Japan
Thursday, March 3 | 10:00 AM
Recommended for Grades 4 - 8
In-Person Performance

The drummers of Yamato are seasoned experts in the ancient art of Japanese taiko drumming. They take this centuries-old cultural practice and make it exciting and relevant with their explosive energy
and passion, teaching young people across the world about the importance of honoring tradition.
As they tour and perform throughout Japan, the United States, and the rest of the world in theaters and classrooms alike, the troupe continues to cherish and uphold Yamato, the spirit of Japan.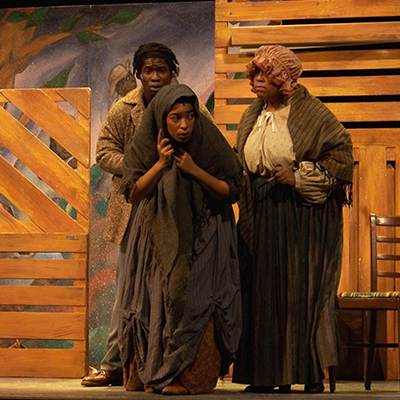 Harriet Tubman and the Underground Railroad
Thursday, March 17 | 10:00 AM & 1:00 PM
Recommended for Grades 3 - 8
In-Person Performance

This stirring drama with music is a classic tribute to the great American who freed herself and hundreds of her people from the bonds of slavery. As Harriet and her friend Sarah Bradford narrate her adventurous life, we share in the joys, sorrows, and challenges faced by this brave woman who changed the world through her courage.
Accurate and deeply moving, Harriet Tubman and the Underground Railroad is at turns inspiring, heart-warming, and comical, full of the good humor, determination and the charity of its subject. Your students will find a new appreciation for Harriet Tubman and a deeper understanding of her times.
Resources for Educators
In addition to providing study guides for each Arts In Education Series show, The Grand offers In-School Workshops to prepare students for each performance. Click below to learn more about these opportunities to enhance students' theatre-going experiences.
These performances are available to schools thanks to the support of Aspirus, The Grand, The Grand's Wolff Education Fund, and the Arts Midwest Touring Fund Grant.