Welcome to the Arts In Education Series!
We are thrilled to welcome students to our historic theater for the 2023-24 Aspirus Health Arts In Education series. It is a joy to share in the excitement of students seeing some of their favorite stories brought to life on stage, and we can't wait to experience this season together.
SERIES SPONSOR:

Giraffes Can't Dance
Monday, October 23 | 10:00 AM (SOLD OUT) & 1:00 PM
Recommended for Grades Pre K - 2

Based on the best-selling book GIRAFFES CAN'T DANCE, written by Giles Andreae and illustrated by Guy Parker-Rees, Bay Area Children's Theatre brings the classic tale of Gerald the Giraffe to the stage!
All the animals in the jungle know their own special dance, but Gerald can't seem to move without a clumsy step. But with the help of a wise cricket, he finds his own song, and dances to the beat of his own drum! In this stage adaptation of the beloved children's book, with puppets, African rhythm, and lots of dancing, Gerald learns that his differences are what make him special.
Call of the Wild:
Illustrated Edition
Wednesday, January 17 | 10:00 AM  & 1:00 PM
Recommended for Grades 3 and up

Theatre Heroes presents Jack London's classic tale live on stage with CALL OF THE WILD: ILLUSTRATED EDITION.
This multi-media adventure mixes classic storytelling with projected illustrations to tell the story of Buck, the magnificent cross-bred offspring of a St. Bernard and Scottish Collie. Kidnapped from his lavish life on a California estate and sent to work as a sled dog during the great Klondike Gold Rush, Buck fights to survive and becomes the most famous dog in the whole history of the northland.
The show uses a 180 degree projection screen that surrounds the performer. It features a unique mix of classical illustrations from the book with brand new drawings and animations created by artist Michael Rae.
Catapult - Magic Shadows
Thursday, February 1 | 10:00 AM & 1:00 PM
Recommended for Grades 3 and up

An America's Got Talent finalist from Season 8, Catapult is a shadow dance company which features incredible dancers who work behind a screen to create magical shadow silhouettes of shapes from the world around us.
Be amazed as you watch their bodies transform into a mountain, an elephant, a dragon, even a helicopter! You'll never figure out how they do it, and you won't know what they will create next – you'll be surprised and delighted again and again.
"Magic Shadows" is packed with hundreds of shape transformations as the group tells 8 fully realized stories through music and shadows, along with 6 short shadow dance videos played between the live dances - brief moments of poetry or humor which perfectly cleanse the palate and prepare the audience for their next shadow journey.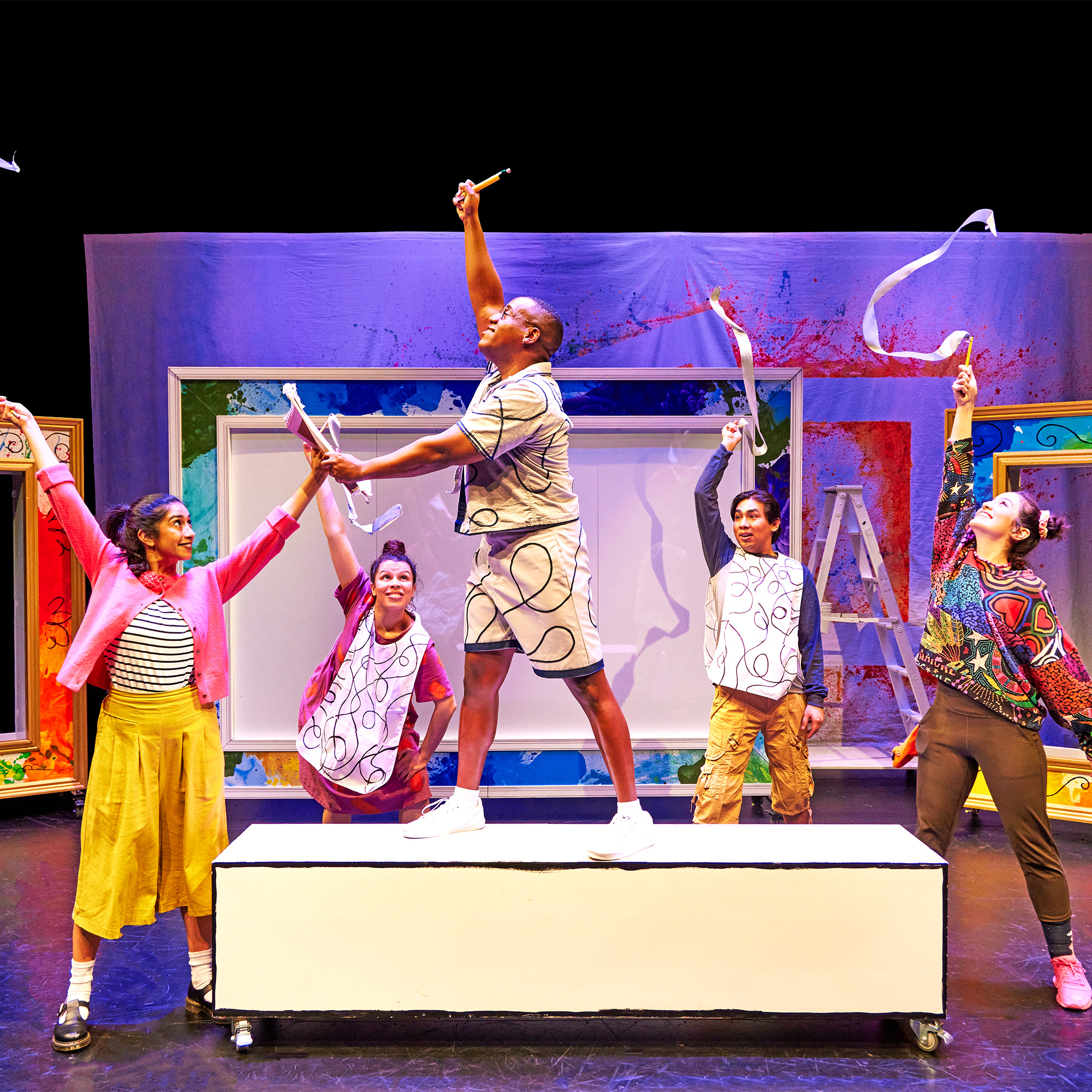 Dot Dot Dot
Friday, February 16 | 10:00 AM (SOLD OUT) & 1:00 PM
Recommended for Grades Pre K - 2

DOT DOT DOT: A New Musical is an exciting new musical based on the Creatrilogy trio of award-winning picture books by New York Times bestselling author Peter H. Reynolds: The Dot, Ish and Sky Color. Adapted by composers Keelay Gipson and Sam Salmond, the musical, like the series, celebrates the power of originality, self-expression, and opening our eyes to look beyond the expected.
When Marisol (Sky Color), a young artist and curator of the Musee de Marisol, decides that her gallery requires more than her own art, her search for emerging talent leads her to Vashti (The Dot), whose dots inspire Ramon (Ish) to become an artist in his own right.
The musical follows Marisol's journey to help her new friends, and her entire community, break free from self-criticism and learn to let their imaginations soar.
Watch Video
Study Guide coming soon!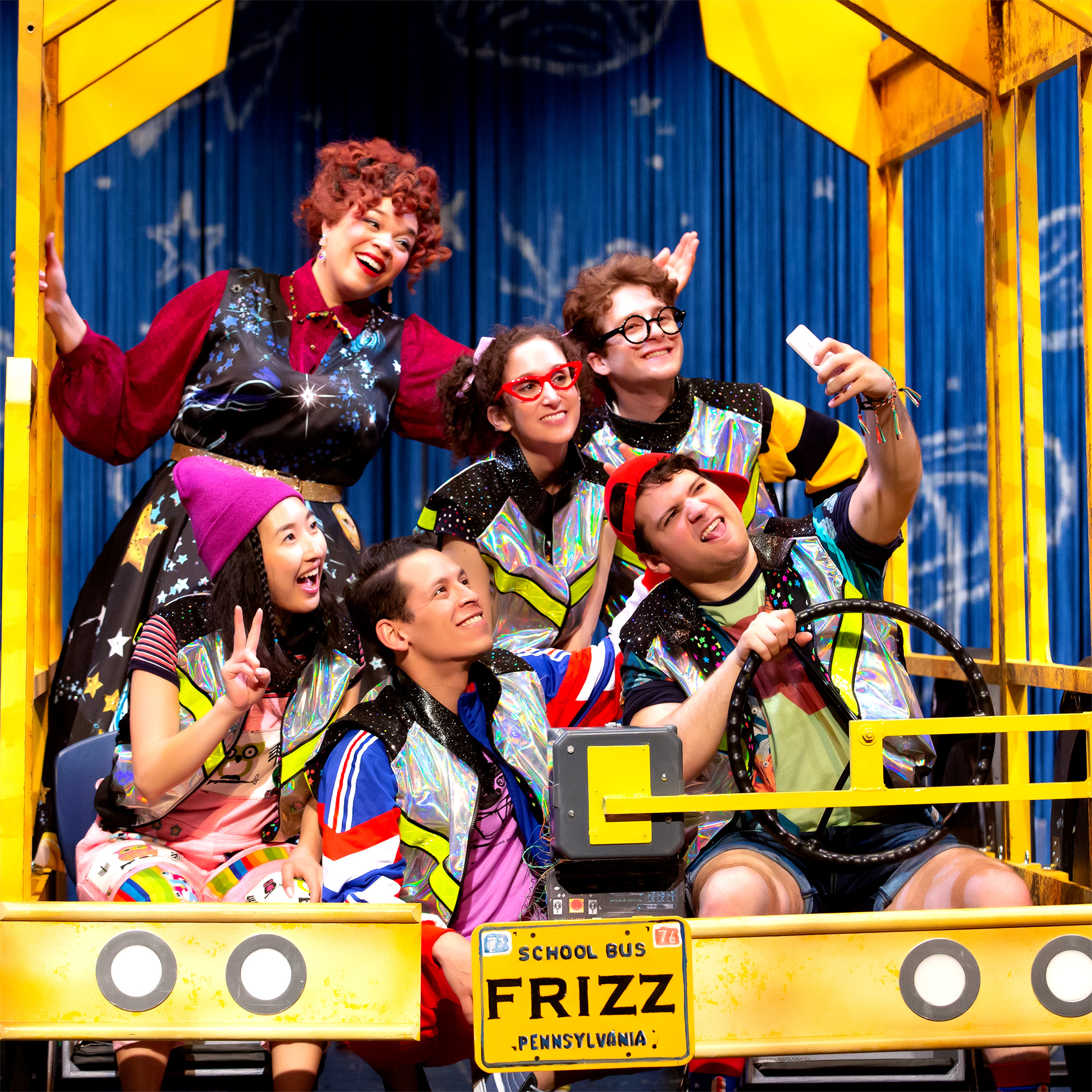 The Magic School Bus:
Lost in the Solar System
Thursday, February 29 | 10:00 AM (SOLD OUT) & 1:00 PM
Recommended for Grades 1 - 5

When the class gets lost on the way to the planetarium, Ms. Frizzle saves the day by blasting into outer space for an epic interplanetary field trip! But when rivalries both old and new threaten to tear the students apart, our young heroes must learn to pull together or risk getting forever lost in the solar system.
Hop on the Magic School Bus for a ride in this new musical adaptation based on the original book series published by Scholastic.
Cirque Mechanics: Zephyr
Monday, March 11 | 10:00 AM (SOLD OUT)
Recommended for Grades 4 and up

An emotive and exhilarating tale about human ingenuity and our natural resources. In Zephyr – A Whirlwind of Circus by Cirque Mechanics, audiences will witness the tug of war that exists between man and nature, in the name of progress.
Cirque Mechanics, although inspired by modern circus, finds its roots in the mechanical and its heart in the stories of American ingenuity. The stories are wrapped in circus acrobatics, mechanical wonders, and a bit of clowning around.
Zephyr (which means gentle breeze from the Greek god of the west wind Zephyrus) tells the story of Nigel, mill owner and operator, and his complicated relationship with wind, the natural resource that powers his flour mill.