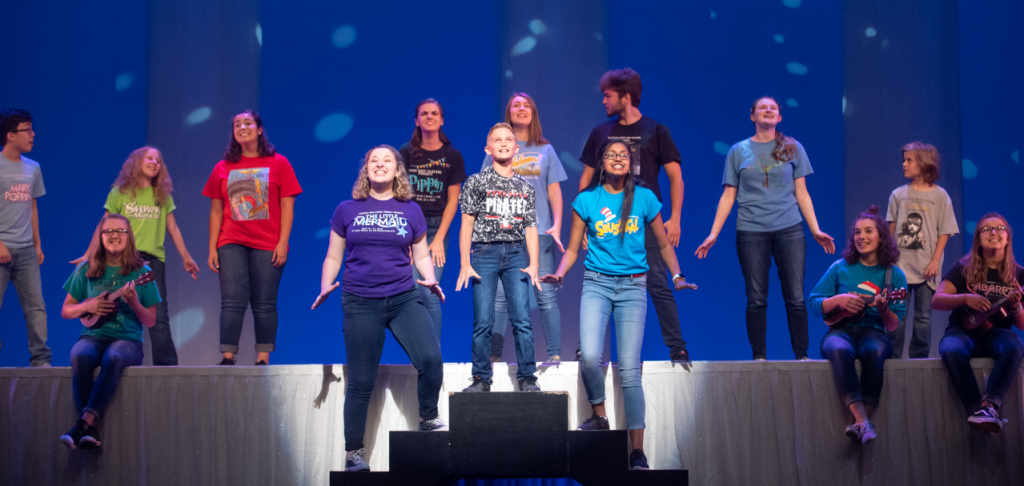 Overture Center's Jerry Awards
The Grand is thrilled to collaborate with the Overture Center to bring the Jerry Awards to North Central Wisconsin. The Jerry Awards, one of Wisconsin's High School Musical Awards Programs, encourages, recognizes, and honors excellence in high school musical theater. The program began in 2009 school year as the Tommy Awards, and was renamed The Jerry Awards after philanthropist and arts supporter W. Jerome Frautschi in 2018. Educators and industry professionals review productions at more than 85 high schools in 30 counties around the state providing valuable feedback. The program elevates the importance of musical theater within high schools.
Each year, school and student achievements are honored and featured in an awards show held at Overture Center in Madison in June, and two outstanding performers advance to The National High School Musical Theater Awards competition in New York City.
Congratulations to all the 2018 Jerry Award nominees and recipients in the North Central Region and across the state. View the full list of recipients here: 2018 Jerry Award Recipients
Students at participating high schools can participate in the Jerry Performance Ensemble, become a Student Critic and attend workshops with Broadway tour performers. Check out the Student Participation Guide for more information.
---
How To Participate
Teachers or directors may complete the Jerry Awards Application for their schools.
Application Deadlines:
September 14, 2018:  Musicals taking place between July 1 and December 31, 2018.
December 14, 2018:  Musicals taking place between January 1 and May 5, 2019.

Productions taking place after May 6 will be considered for the 2019-20 Jerry Awards.
Evaluation Option 1 ($200) – Written Critique and Nominations:
Written critique with nominations.
Voucher for two (2) tickets to a performance at the Grand Theater for fundraising purposes.
This is the only option for schools participating in the program for the first time.
Evaluation Option 2 ($100) Nominations ONLY:
This option is only available to those who have participated in the program in past years.
Nominations only, no written critique.
Voucher for two (2) tickets to a performance at the Grand Theater for fundraising purposes.
For more information contact Katy Lang at the Grand Theater by phone 715-842-0988 or email.