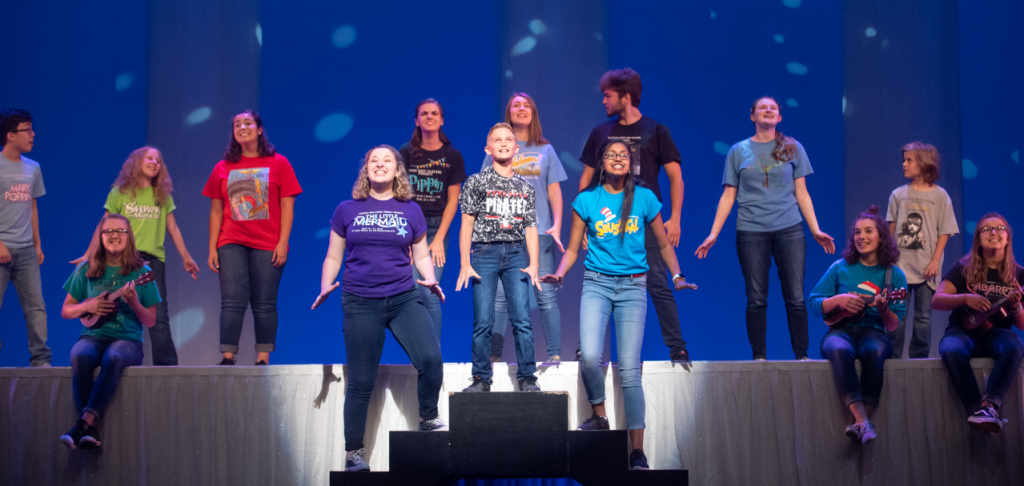 Overture Center's Jerry Awards
The Grand is thrilled to collaborate with the Overture Center to bring the Jerry Awards to North Central Wisconsin. The Jerry Awards, one of Wisconsin's High School Musical Awards Programs, encourages, recognizes, and honors excellence in high school musical theater. The program began in 2009 school year as the Tommy Awards, and was renamed The Jerry Awards after philanthropist and arts supporter W. Jerome Frautschi in 2018. Educators and industry professionals review productions at more than 85 high schools in 30 counties around the state providing valuable feedback. The program elevates the importance of musical theater within high schools.
Each year, school and student achievements are honored and featured in an awards show held at Overture Center in Madison in June, and two outstanding performers advance to The National High School Musical Theater Awards competition in New York City.
Congratulations to all the 2018 Jerry Award nominees and recipients in the North Central Region and across the state. View the full list of recipients here: 2018 Jerry Award Recipients
Students at participating high schools can participate in the Jerry Performance Ensemble, become a Student Critic and attend workshops with Broadway tour performers. Check out the Student Participation Guide for more information.
---
Central Wisconsin Jerry Awards Celebration
Join The Grand Theater on Tuesday, May 21st as we recognize the achievements of our area's participating schools and students with this special Jerry Awards Celebration. The evening will include a presentation of area nominees, performances from participating schools at the Central Wisconsin Jerry Ensemble, and more!
Doors to the Great Hall will open at 6:30 PM, and the program will start in the Grand Theater at 7:00 PM.
This event is free and open to the public. All students, production staff, volunteers, family members, and local theatre supporters are welcome!
RSVP to the Facebook Event here.
---
For more information on the Jerry Awards, contact Katy Lang at the Grand Theater by email or by phone at 715-842-0988.