New Normal Festival: Celebrating New Work
NEW NORMAL FESTIVAL
Live on The Grand's Facebook and YouTube pages at 7 PM on Friday, November 13
Talkback to follow on November 14 | Register Here
"The New Normal" is an opportunity for artists and patrons to directly engage in a virtual space over two nights, providing both parties with the chance to experience and perform new works. The event serves as a community-based celebration of creativity in "uncertain, unprecedented" times as well as a chance to re-frame the idea of a "new normal;" not as something scary and uncertain, but as a chance to push ourselves outside our comfort zones and celebrate the "new" instead of fearing it.
MEET OUR FEATURED ARTISTS: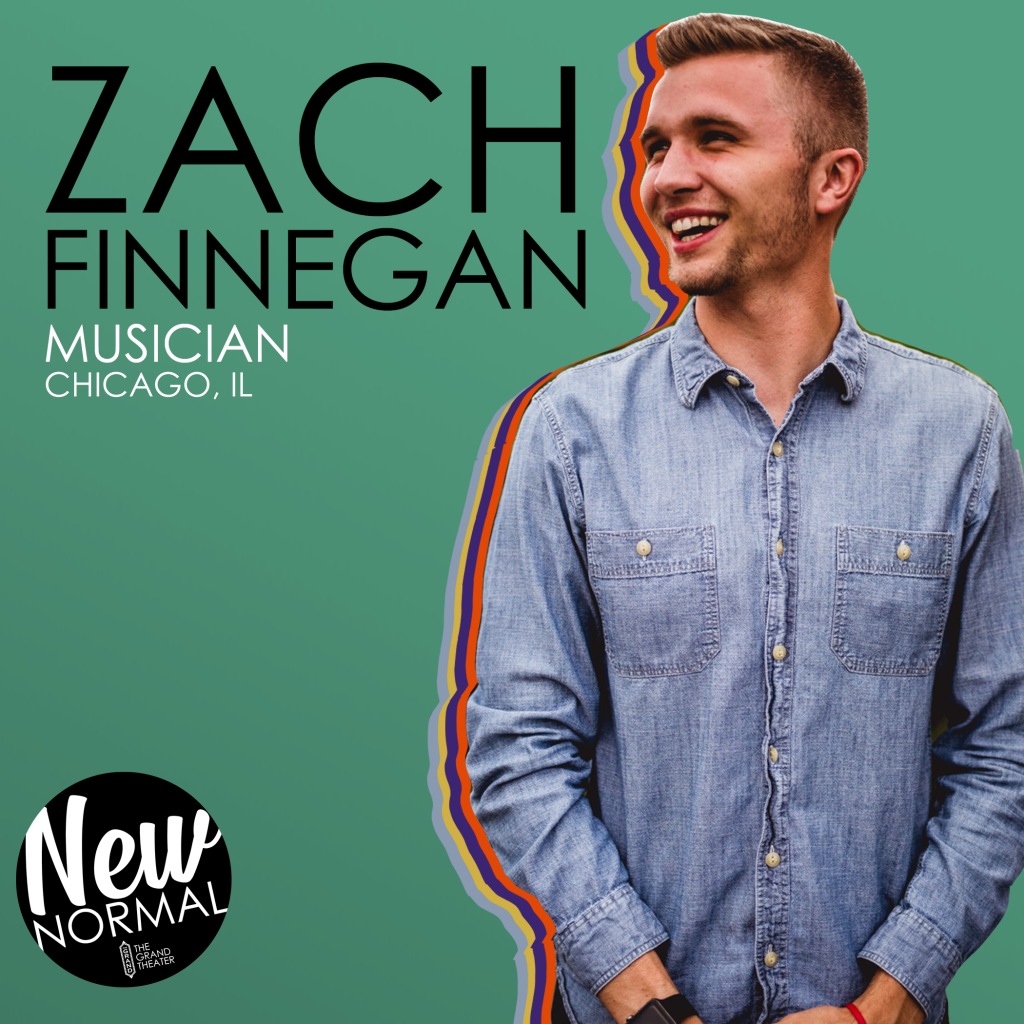 Zach grew up in Weston, WI, and attended DC Everest Senior High School.  He received Bachelors degrees from UWSP for Music Education and Jazz Performance. He then acquired his Masters degree in Jazz Performance from Indiana University Jacobs School of Music.
Zach has performed at multiple festivals around the Midwest including the Riverfront Jazz Fest, Indy Jazz Fest Block Party, CHREECE Festival, Feast of Lanterns Festival, Bull Falls Jazz Festival and the Bloomington Jazz Fest as well as having traveled to seven countries in Europe as a guest soloist on the 2018 tour of the Wisconsin Ambassadors of Music.
As of this summer, Zach has moved to Chicago, IL where he is the acting music director at Fusion Academy - Oak Brook and is performing in different capacities, (virtually, recording projects, outdoor venues etc.). If you would like to find out more about Zach, you can find that at www.zacharyfinnegan.com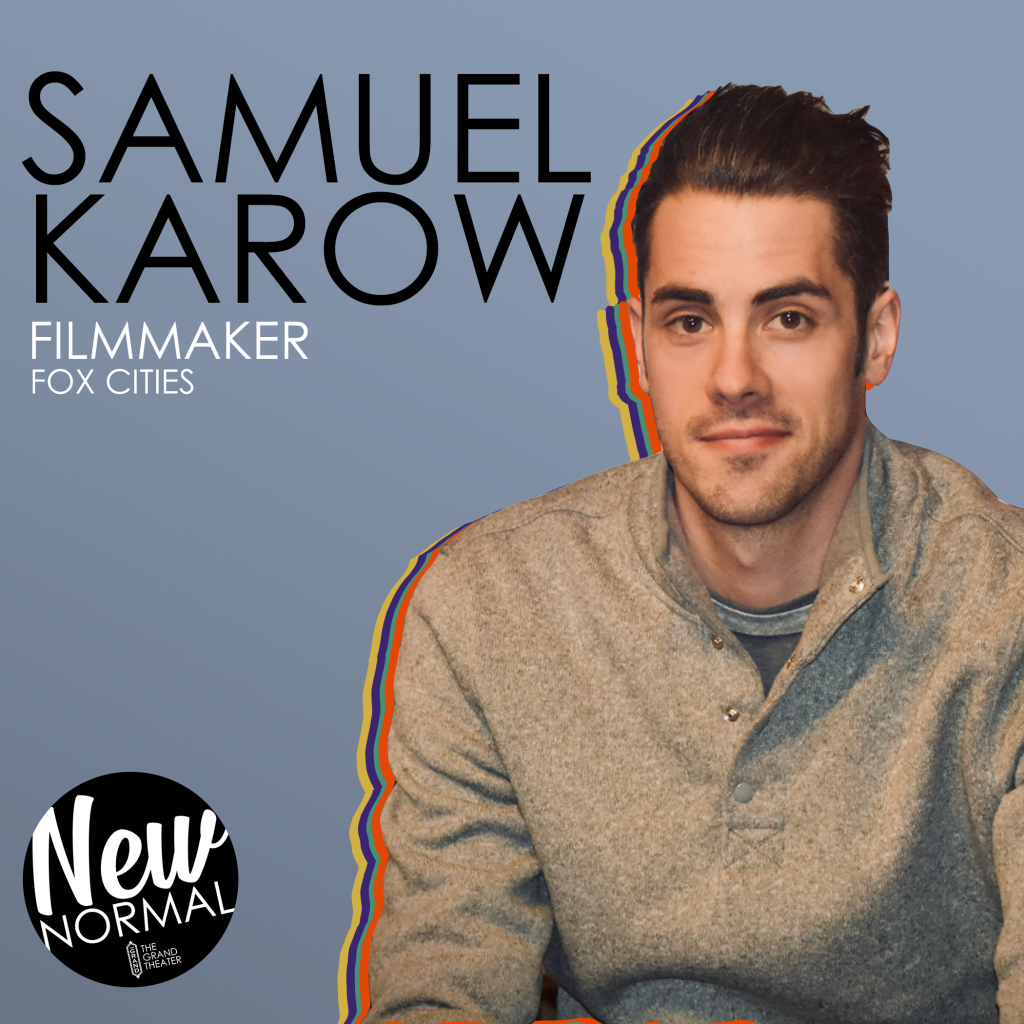 After receiving his BFA in film from the University of Wisconsin-Milwaukee, Sam is now a video artist based in The Fox Cities. Specializing in documentaries, he seeks to capture genuine moments of beauty, intimacy, and the human experience.
Sam's work has been exhibited nationally and internationally. His award-winning short film 3 Miles East was included in the 64th Cannes Film Festival Court Métrage.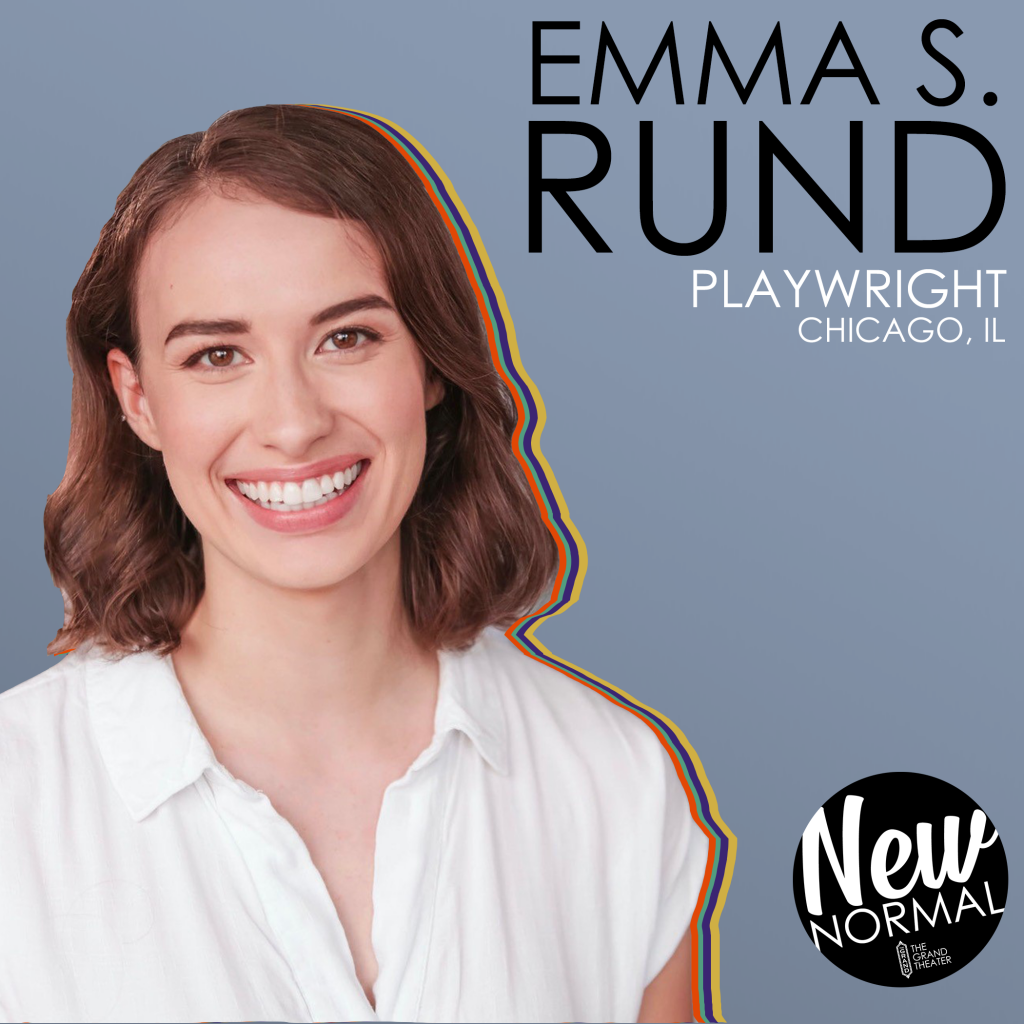 Emma S. Rund is a Chicago-based playwright, actor, dramaturg, baker, and avid reader, passionate about writing stories centering womxn. There are not enough complicated womxn onstage, and we deserve to be seen in all our wonderful complexity. We also deserve to be seen in all our diversity. Feminism must be intersectional and putting exclusively cis gender white women onstage is not good enough.
Since Emma began writing, she has had the pleasure of workshopping her plays with companies like Chicago Dramatists, Women's Theatre Alliance, Playpenn, The Playground Experiment, and The Hive Collaborative among others. She is thrilled to have this opportunity with New Normal Virtual Fest.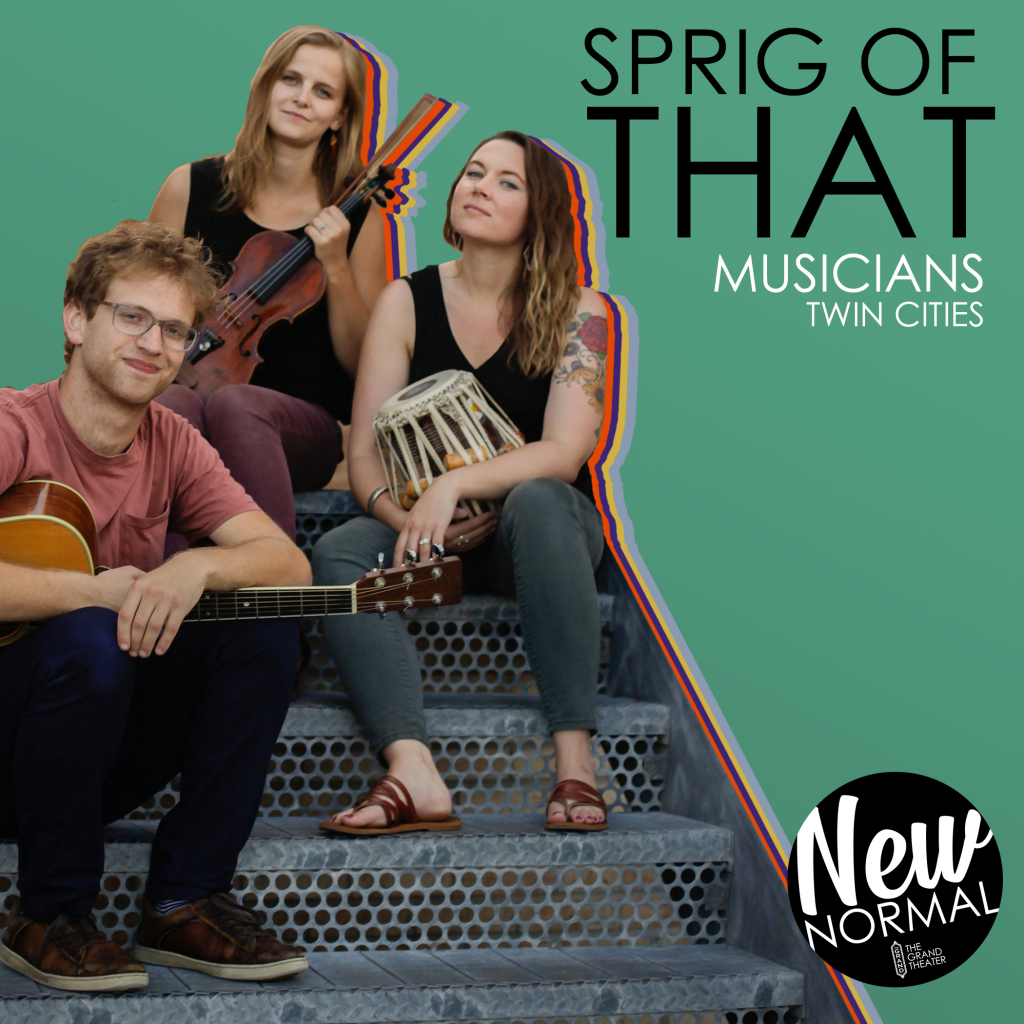 Serendipity, a mutual friend, and a shared love of string band music brought Sprig of That together in Minneapolis in January of 2018. Since then, the trio, comprising Krissy Bergmark on tabla, Isabel Dammann on violin, and Ilan Blanck on guitar, has made a name for themselves performing lush original works and fresh arrangements of folk favorites that have delighted audiences across the country.
Occupying a space somewhere between Northern European fiddle styles, modern American string music, and the "indie classical" contemporary classical movement, the trio distills a wide range of musical interests into a cohesive and joyful sound that is constantly evolving.
Lily Talmers is a songwriter, singer, and multi-instrumentalist hailing from metro Detroit Michigan. A recent graduate of the University of Michigan in literature, she spins webs of narrative melancholy in each song, hoping to tease out hazy conclusions by her recollections.
Primarily composing on guitar and banjo, the 60's American folk movement is at the heart of what she writes. She has been most inspired by modern writers like Gillian Welch, Adrianne Lenker, and Madison Cunningham, among 60's greats like Joni Mitchell, Bob Dylan, and Leonard Cohen.
Camille Wood is a queer, Chicago-based writer. She is also a registered voter and improviser. She writes poetry, plays, and screenplays. Her work is largely influenced by her passion for film and improv comedy. She looks forward to navigating the new creative scene and continuing to share stories across a multitude of mediums.