Support The Performing Arts By Donating To Our Fund Drive
"I've been inspired." These are the words of a student who participated in our artist residency featuring guitarist Shaun Hopper. With your help we can continue to bring amazing artists to the community, with the hope of inspiring others just like this student.
The Grand belongs to every single person who comes through the doors and gets lost in a story, a song, or a performance. Without your support, none of this would be possible. The Grand belongs to ALL our donors. Our success is YOUR success. We are proud of what we've accomplished together  and we hope you will join us to make this year at The Grand even better!
Help us maintain The Grand's rich history and commitment of providing entertainment, education and cultural experiences to our North Central Wisconsin community by making a donation. Be a part of The Grand's family of supporters who inspire and fuel our strong tradition of performing arts excellence and service to this region.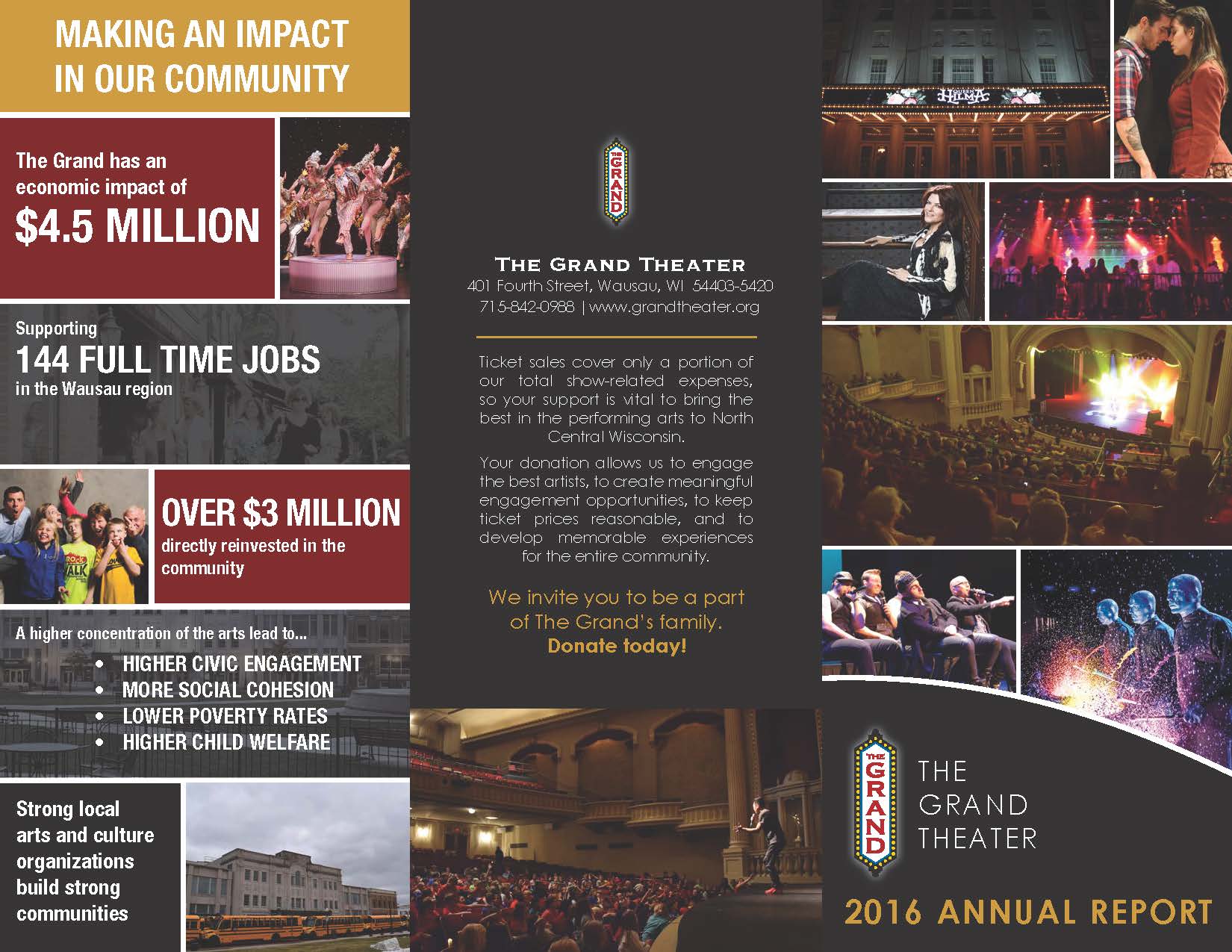 Click here to view our Annual Report.
---
What has been your experience at The Grand?
I have lived in Wausau for over ten years and have attended only two shows at the Grand; until this year. This year I bought tickets to ten shows and choose to support the Grand at the "Cameo" donation level. This is a great season!                                                                     - Sheila
I am the Education & Disabilities Specialist for Marathon County Head Start. We truly appreciate all the wonderful performances that are offered to our children in the community. We are extremely fortunate to have these opportunities through the Grand Theater.    - Nicole
I love that the Grand is so close to my home and they have excellent shows!! Great seating and excellent acoustics.                                                                                                                  - Rachel