Hello! Katy Lang here. As the Director of Education and Community Engagement at The Grand, I spend a lot of time preaching to people that the best way to experience the arts is together. There's nothing like coming together as a community to sing or dance, or bonding with 1,000 strangers over a performance you've experienced together. But, for the time being, we'll have to find alternative entertainment options.
The good news is that artists and performers all over the world are coming together to help arts patrons navigate this troubling time together. They're live-streaming concerts from their homes, hosting virtual dance parties, and providing free and low-cost online classes and educational programs. They know, as much as we do, that the world needs the power of the arts now more than ever.
Although the Theater may be dark for now, we at The Grand believe that it is still our responsibility to provide entertainment during these trying times. I plan on publishing a series of blog posts that compile some of my favorite online entertainment options over the coming days, and today, we'll start with theater.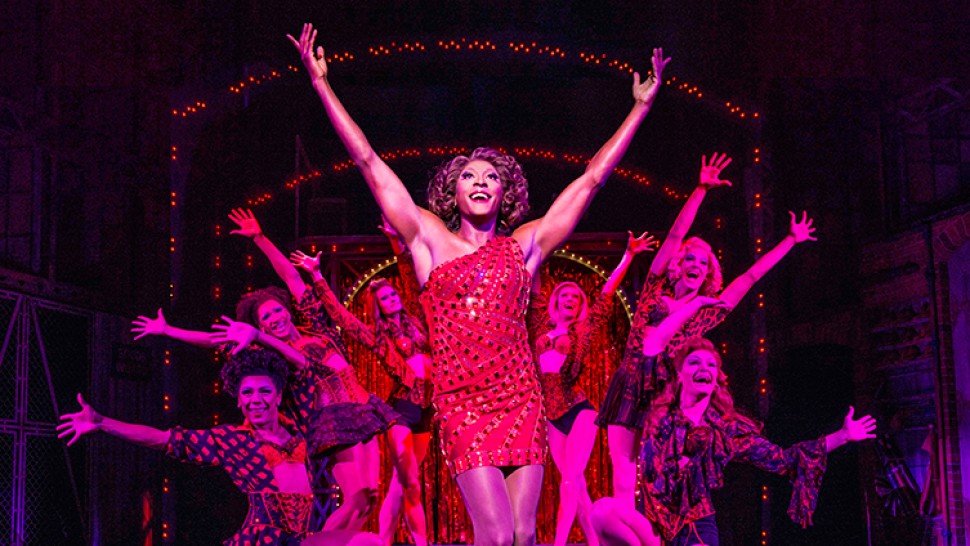 Nothing can replace live theater, but lucky for us, there are plenty of options for viewing "live" theater from the comfort of your own couch. Several streaming services feature full-length, professional recordings of live stagings of theatrical productions.
BroadwayHD
BroadwayHD is a paid streaming service that features a variety of productions previously published on PBS or elsewhere, including An American In Paris, Falsettos, Rodgers & Hammerstein's Carousel, and more. My personal favorite on BroadwayHD is the Roundabout Theatre Company production of She Loves Me featuring Laura Benanti and Zachary Levi!
BroadwayHD's monthly plan costs $8.99, but is currently offering a 7-day free trial.
PBS Great Performances
While many PBS Great Performances filmed productions are available on BroadwayHD, a number of them are also available for members via PBS Wisconsin Passport. You can support public television while gaining access to recordings of 42nd Street, Irving Berlin's Holiday Inn, Rodgers & Hammerstein's The King and I, and my personal favorite, the West End production of Kinky Boots!
Individuals can gain access to PBS Wisconsin Passport by making monthly donations of $5 or more.
Netflix
While Netflix certainly features more movie adaptations of musicals like Hairspray, Jersey Boys, and Sweeney Todd, they do offer a few "live" theatre options. My favorites are the Broadway production of Shrek: The Musical and John Mulaney and Nick Kroll's weird but wonderful Oh, Hello On Broadway.
Netflix plans start at $8.99 a month, but it is currently offering a 30-day free trial.
Disney+
In addition to all the classic Disney musicals like Mary Poppins and The Sound of Music and animated musicals like Frozen and Tangled, Disney's new streaming service also features some theater options. One of my favorites is the 2017 production of Newsies: The Musical. And while it isn't a full-length production, I can't recommend the Disney+ series Encore! enough! The reality show unites high school classmates to re-stage musicals they performed as teenagers, and it is a blast.
Disney+ costs $6.99 a month and is offering a 7-day free trial.
Other Services
Exploring the options mentioned above should take up a good chunk of your quarantine time, but if you're looking for more sources for theater, there are plenty. Amazon Prime and Hulu feature some movie adaptations of musicals, MarqueeTV focuses mainly on opera and dance, and the Metropolitan Opera is streaming a different opera every night on its website!
Happy theatre-viewing, and stay tuned for more at-home entertainment options!