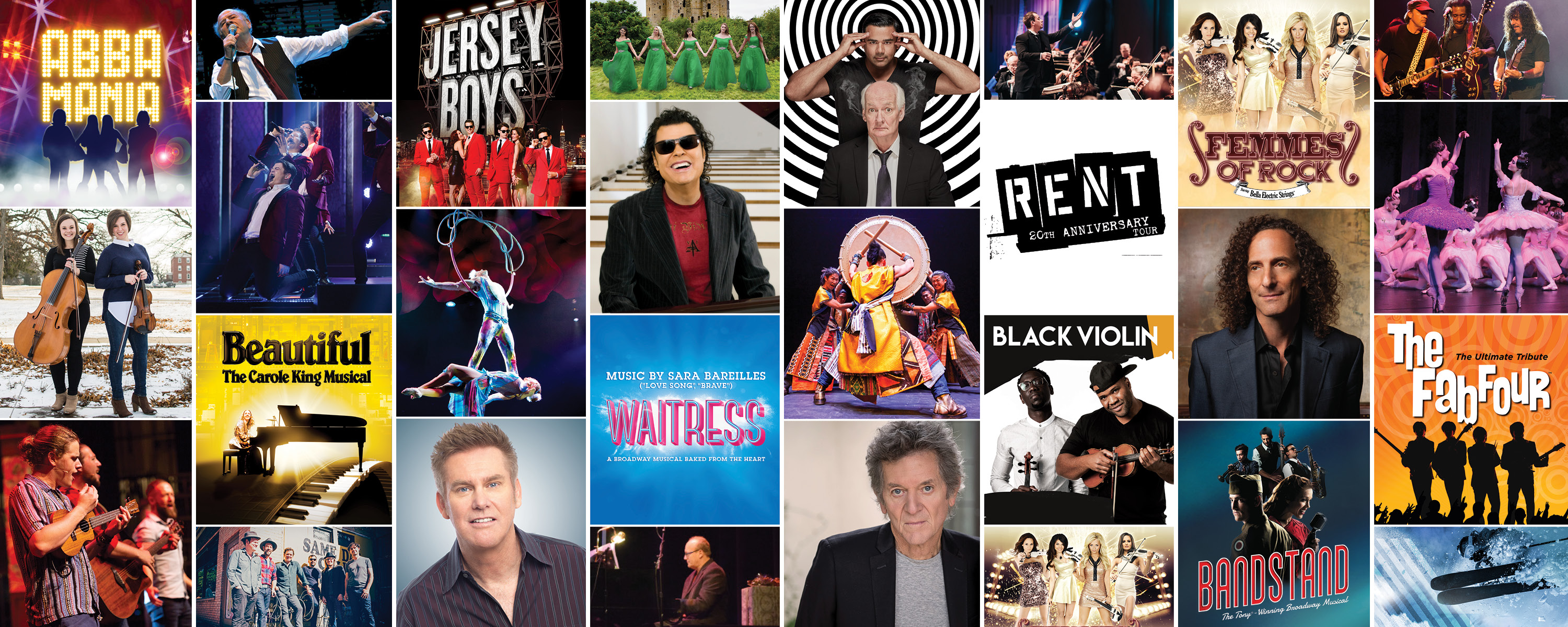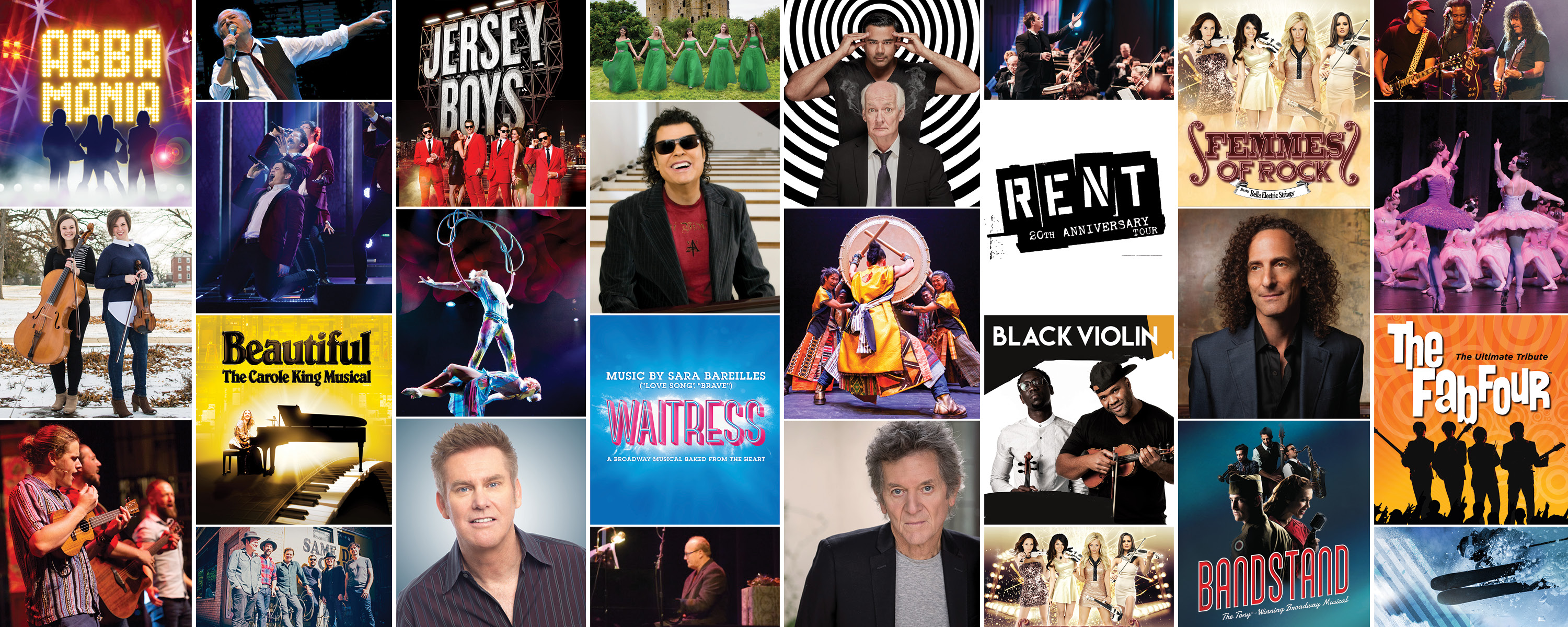 Tickets for individual shows on the 2019-20 Season go on sale Tuesday, July 9! After 27 sold-out shows last season, you don't want to miss your chance to experience the best of the performing arts right here in Central Wisconsin. Our staff will be on site to assist patrons starting at 9:00 am on Tuesday, July 9, when the general public will be able to purchase tickets to as many shows as they'd like. This annual event is The Grand's biggest on-sale day of the year!
Tickets will be available for purchase in person at The Grand Theater, by phone at 715-842-0988, and online. Make sure you get seats for the hit shows on the 2019-20 Season, including six touring Broadway productions – RENT: 20th Anniversary Tour, Cirque Dreams Holidaze, JERSEY BOYS, BANDSTAND, two nights of WAITRESS, and BEAUTIFUL – The Carole King Musical – the most to come to Wausau in recent history! Tickets for country and Americana legends Ronnie Milsap and Rodney Crowell, Kenny G's return to The Grand, eight-time Grammy Award winner Art Garfunkel, and the rest of the incredible acts on the 2019-20 Season will also be available on Tuesday.
After a record-breaking season with 27 sold-out shows, repeat recognition by Pollstar Magazine as one of the Top 150 Theaters in the World, continued success of the Truck Country 10×10 Series, the expansion of the Bridge Clinic Community Engagement Series, and performances from incredible artists of all kinds, The Grand Theater is proud to present its 2019-20 Season. The 27 shows in the lineup have earned a combined 11 Tony Awards, 18 Grammy Awards, 75 Top Ten hits, 47 #1 hits, and millions of tickets sold worldwide.
Set your alarm, and don't miss your chance to get tickets to world-class Broadway, music legends, and more!